Brian White: Apple has no worries as the Google Nexus 7 is just another Android tablet
47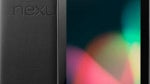 While Google
introduced its first Android 4.1 device on Wednesday, the Google Nexus 7 tablet
, Topeka Capital Markets analyst Brian White said that Apple has nothing to fear from the low-priced tablet, saying that it is
just another Android tablet.
Sounds like fightin' words to be sure. White evoked the Google Nexus One handset, the first Nexus branded device, which he said resulted in "
muted enthusiasm
." Research firm IDC expects iOS to regain some marketshare from Android this year and will finish with 62% of the tablet market compared to 36.5% for Android.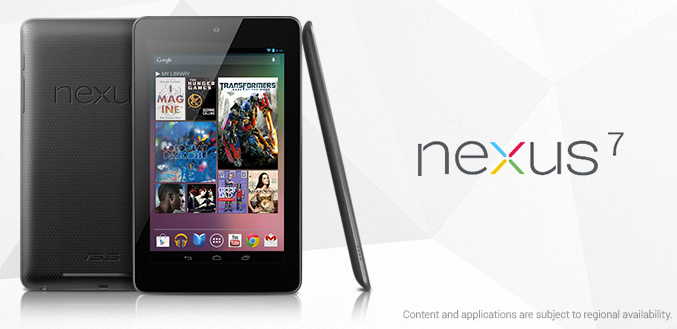 The Google Nexus 7
Amazon, on the other hand, could have problems going against the Google Nexus 7,
which was built more to take on the Kindle Fire than the Apple iPad
. Both the Google Nexus 7 and the Amazon Kindle Fire are 7 inch Android tablets priced at $199.99. Google had said it was going after the low end of the market and
that is where the Amazon Kindle Fire lives
. Android users who are used to the OS will probably favor the Nexus 7 since the tablet will contain Google's applications unlike the Kindle Fire. For example, if Amazon Kindle Fire users want to watch a YouTube video, they have to go to the mobile web site since the tablet lacks Google apps like YouTube. On the Google Nexus 7, the OS includes a YouTube client.
According to Andy Rubin, the Google Nexus 7 was rushed. He noted that the project went from "
from zero to working product in four months
." Jonney Shih, the CEO of ASUS,
the company that built the tablet
, said that his engineers told him the project was "like torture," and said about Google, "They ask a lot." The Google Nexus 7 team was split up around the globe and had a 24-hour development cycle, according to Shih.
"We believe the combination of Apple's expanding digital grid, innovative design, unmatched aesthetics, leading App availability (with 225,000 native iPad Apps), intuitive user interface and expanding technology innovations will continue to keep the Company on top of the tablet market for many years to come."-Brian White, Topeka Capiyal Markets
Google has no expectations of making money with the sale of the tablet as Rubin said that units sold on the Google Play Store are sold with no profit margin added.
source:
AppleInsider