Google Nexus 7 already on eBay
11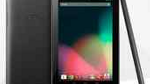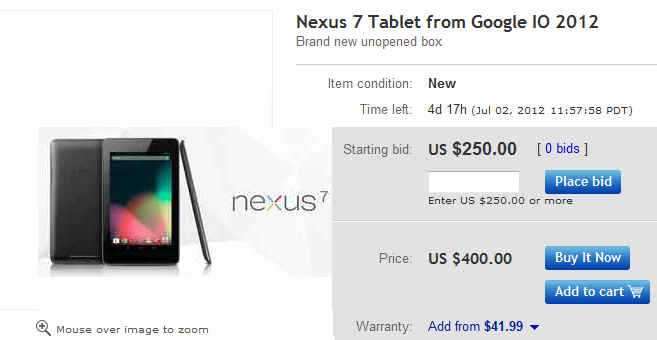 On eBay, you can buy the $199.99 Google Nexus 7 for $400
When is a $200 tablet not a $200 tablet? When it is priced at $400 on eBay for purchase by
impatient and wealthy status seekers
.The tablet in question is the just announced Google Nexus 7 which will be launched next month at $199.99. Because this tablet is powered by Jelly Bean, there is demand from those who want to be the first on their block with an Android 4.1 device.
Since the tablet isn't expected out until the middle of July, where are these tablets coming from? Simple answer really.
6,000 attendees of Google I/O will be receiving the Google Nexus 7
and it will be
no surprise to see quite a few put the tablet up on eBay
. One unit being auctioned has had no bidders yet and carries a "Buy it Now" price of $400.00.One seller wants $1,500.00 for his device. Not a bad profit for a tablet that will be priced at $199.99 in a few weeks. Of course, a buyer does need to be found first. You might see more goodies from Google I/O 2012 hit eBay as developers also will receive a Nexus phone and the Nexus Q Social Strreamer.
source:
eBay
via
CNET