Google Nexus 4 sellers face restrictions on eBay
14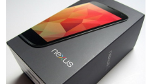 With the 16GB
Google Nexus 4
taking
as long as 6-7 weeks to arrive from the Google Play Store
, and with carriers and retailers just about all sold out of the heavily in-demand smartphone, those who absolutely need the handset are turning to the one place where demand meets supply, eBay. The 16GB SIM free Google Nexus 4, a device that costs $349 on the Google Play Store (when in stock) or $499 at T-Mobile,
was recently priced at $649.99 by an eBay seller
. Since then, the
Google Play Store again had a successful sale of the phone
and the same eBay seller is now asking $699.99 for the same device. It's a perfect example of supply-demand in practice. So far, this seller has rung up 36 units and has
just three remaining
.
But sellers like this one will soon have to adhere to some new rules as the auction site has added restrictions to the posting of Google Nexus 4 units for sale, thanks to the high number of units that have been sold. Authorized resellers will have no restriction on the number of units they put up for bidding or outright sales each week. Top-Rated Sellers will be able to offer 8 units weekly, which would seem to take the air out of a lot of balloons belonging to marginal sellers. Sellers meeting minimum performance standards will be allowed to offer 4 units weekly and new sellers that have confirmed certain personal information will be able to sell 1 unit per week.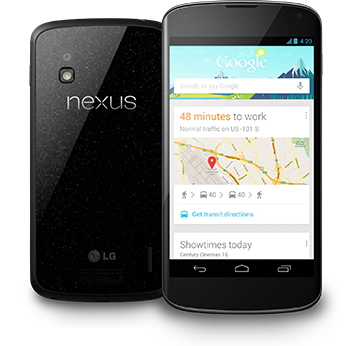 The red-hot Google Nexus 4
Ebay will not allow those who fail to confirm their personal information, or meet minimum performance standards to list the Google Nexus 4. And those selling Google Nexus 4 related domain names will be allowed up to 4 listings per week. It is all about keeping the scammers from taking advantage of a device that it is in extremely high demand during the holiday season, to rip off an unsuspecting and gullible public. If you are planning to buy the latest stock Android smartphone on eBay, you cannot simply go by a seller's rating.
One eBay expert told us that some eBay criminals have been known to steal the identity of a highly rated eBay seller in order to trick the public. And remember, the current "Buy It Now" prices are around $350 higher than Google is charging for the 16GB variant, and is even $200 higher than T-Mobile's price. If you plan to give the phone out as a holiday gift, you might have no choice but to pay up for the model, or switch to a different phone. For $649, you could
purchase an unlocked 16GB Apple iPhone 5
or the
HTC DROID DNA
for $599.99 to name a couple of cheaper off-contract phones.
source:
eBay
via
AndroidCentral

The 16GB Google Nexus 4 can be yours for $699.99 on eBay