Google Maps updated to version 7.0 for those carrying Android 4.0.3 or higher
24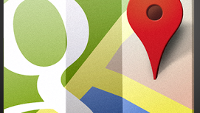 Google Maps for Android has been updated to version 7, bringing a
refreshed UI
to the application. The update also levels the playing field with the iOS version of Google Maps. Version 7 of Google Maps comes with a visible floating search bar on top of the screen, which allows you to quickly type in a destination address so that you can access the navigation feature.
Speaking of the navigation feature, it has been enhanced to add "dynamic rerouting," and live traffic updates. Now that
Google has purchased crowd-sourced traffic app Waze
, this is one area of Google Maps that we expect to see continually improved. Google adds that the update will bring with it a new way to "
browse and discover popular local places to eat, drink, shop, play and sleep
." There is also a new design for phones and tablets including the elimination of the bottom bar. The tools you used from the bottom bar are now options in a drawer on the left that uses a tab to slide out.
To access version 7.0 of Google Maps, you need to be running Android version 4.0.3 or higher. If your Android device is running an older version of the OS, there is a website listed on the Google Play Store which will explain what options are open to you. Meanwhile, offline maps and Latitude are now gone.
The Google Maps update is at the Google Play Store, waiting for your arrival.
source:
GoogleMaps
,
GSMArena
via
SlashGear