Google Keep update enables users to add more drawing content
4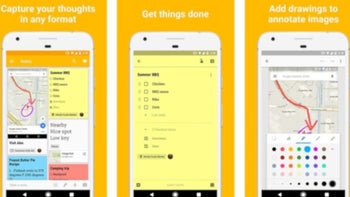 As Google releases more updates to
Google Keep
, the app is getting better and better. Although the latest update doesn't bring any new features or too many improvements, it's quite important for those looking to fit in more handwritten notes on their phones.
The latest update brings an improvement to the drawing canvas, which will allow Google Keep users to continue to add notes without any constraints. Up until now, you would only be able to draw on the space shown on your phone's screen, but after the update, Google Keep will keep adding space at the bottom of your notes.
To verify that you can take advantage of the new feature, make sure that you have Google Keep 5.0.481.05 installed, or scroll to the bottom of the screen while drawing until you get a pop-up telling you that more space has been added.
If you don't see the pop-up, you'll need to
update Google Keep via Play Store
. Besides the new option to expand the drawing canvas, the update also introduces some bug fixes and performance improvements, but that's about you get in this build.