Official Google I/O 2012 companion app hits Android's Play Store
3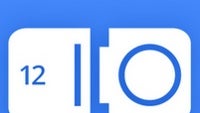 Google I/O 2012
is right around the corner - the developers' event starts on June 27th, and the official companion app has now arrived on Android's Google Play.
So what, you ask, can you check in the companion app? First, you can build your schedule for the event with all the keynotes and sessions you want to visit, so everything is nice and organized.
Next, you have a map of where all the events are happening. And finally, you can also see general information about an event, and also about the speaker (often with a Google+ profile).
The app runs on all phones and tablets featuring Android 2.2 and later, it's absolutely free, and if you plan on attending Google I/O 2012 seems like a must-have.