Google detailed a number of important new developments in the world of Android Pay at I/O
2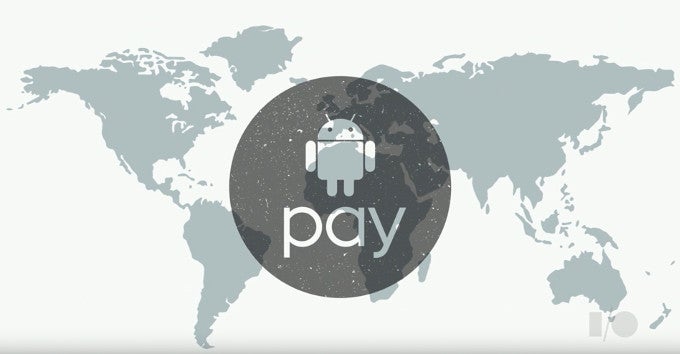 As one Googler put it whilst on stage at I/O 2016, the team at the company loves the developer-centric event for a very simple reason: it's the one time in the year that they can talk openly about what they've been working on in all the time in-between. And for the Android Pay crew, that turned out meaning having to spend over 40 minutes on stage detailing new and exciting features. So where do we start?
The UK. You know, the United Kingdom. Android Pay is now live on the island, and Google has promised to have the service available to Singaporeans and Australians in a few months time. "Many more" countries are to follow after that as we get closer to the end of the year. And form the sound of it, those lucky countries have quite a bit to look forward to, as Android Pay is definitely getting the development and relationship-building resources it deserves to make it a success.
Android Pay in apps and on the mobile web
Perhaps most importantly, Google has confirmed its dedication to making Android Pay easily available to third-party developers for integration into their apps. Many, such as Uber and Airbnb, already support the payment method, and the company is making it exceedingly easy to implement into other apps by partnering with a number of transaction processing companies. This is an important step in the evolution of Android Pay, as the checkout experience is vastly improved (it's essentially instant). In result, as the founders of the Fancy app have found out, conversion rates are doubled when comparing Android Pay with traditional checkout methods. Critically, Android Pay will also work with
Instant Apps
, a new feature of Android N allowing you to use apps that you haven't even downloaded yet.
And really, side-stepping the dreaded checkout process is nothing to sneeze at, and not just because Google says so. We all know how annoying it can be to just give your money to a merchant, with tons and tons of forms to go through. With Android Pay within apps, that pain point has been addressed. But half of all transactions still happen on the mobile web according to Google. That's why the Android Pay team has partnered with the Chrome crew to offer a new API that will simplify that experience too. In short, moving forward, you should see some of your favorite e-tailers offering Android Pay as a checkout option
even when surfing their mobile website
. Aliexpress.com and Booking.com, among others, have already signed up.
Loyalty cards, ATMs, and transit fares simplified
Show of hands, how many of you have a loyalty card? Quite a few, we'd wager. We'd also wager that, like us, you routinely fail to make use of it—whether because you forget or whatever. Thankfully, Google has thought of that, and so you'll be able to enroll into such programs within Android Pay and let it worry about making use of it. From what was shown on stage, the service will automatically evoke your Walgreens loyalty card and get you a better price, no fiddling around your wallet required. So that's sorted.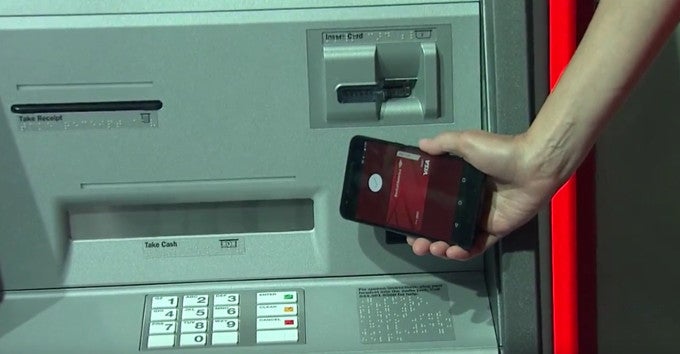 Cash withdrawals at the ATM with Android Pay
Another issue with Android Pay—and one that is likely to plague the service for a long time to come—has been the inability to withdraw cash from ATMs. Apparently, the guys behind the service agree, for they've partnered up with Bank of America to offer cash withdrawals through Android Pay at over 650 locations in the Bay Area, and over 5,000 nationwide by the end of the year.
Finally, Google has also been working with TfL (Transport for London) to make Android Pay useful when booking a ride across buses, trains, and the tube. In the near future, you'll be able to do so by simply tapping your phone at the gate of the subway, for example. Cleverly, Android Pay will also remind you to 'tap out' at your last stop to avoid being charged the maximum amount applicable in case you forgot to.

Return to Earth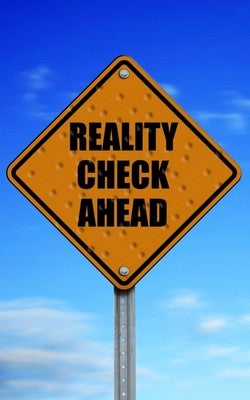 The changes to Android Pay are exciting, but we're still a long way from the promised land of contact-less payments
For the world to transition from one mode of operating when it comes to paying for the stuff you buy, to another, more technologically advanced one, there's got to be a bunch of good reasons. Critically, the experience needs to be seamless, the benefits pronounced, and the adoption—widespread.
As exciting as the idea behind mobile payments may sound in geeks' heads, it's one a long way removed from being the norm at this point. And Google agrees, admitting that even techheads into Android Pay don't yet dare leave the base without some cash and their physical credit card. Some of the steps the company is taking, such as enrolling into ever more partnerships, tackle just that issue. But it won't be easy, nor fast.

For a mobile payments service to truly succeed in implanting itself into the daily routine of billions of people, Google (or Apple/Samsung) will have to work on fixing a number of other issues. Issues like withdrawing from ATMs and paying for your bus fare. They're working on that, but Bank of America is just one bank, and TfL is just one transport provider. For all these experiences to be simpler within the context of mobile payments, the provider of that service will have to strike just a ton more strategic partnerships with app developers, retailers, transaction processors, financial institutions, and even governments. It's a massively complex quest—an exciting one, sure, but not something that will happen overnight. Or even in just a few years.
As it stands, despite the many new improvements to Android Pay, we're still a long way from the promised land of contact-less payments. So buckle up and summon as much patience as you can. This one will take time.