Google Assistant and Google Maps are coming to a Volvo Sensus infotainment system near you
2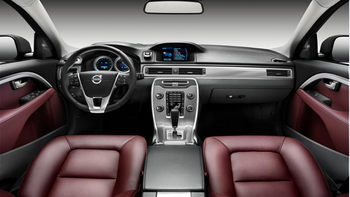 The largest company in Sweden is Volvo (not ABBA). The automobile company, known for its focus on safety, announced today that the next generation of its Android powered Sensus infotainment system will include Google Assistant, Google Maps, and the Google Play Store. Google Maps will help drivers navigate from one location to another, while Google Assistant will allow the driver to use his/her voice to control things like the car's air conditioner, music, and messaging.
This means that even if the car's owner doesn't sport an Android phone, as long as he owns a Volvo model with Sensus, he/she will have access to many features that are part of Android Auto. And Volvo gets to design how the infotainment system gets baked into its cars, which means that you can be sure that it will be done in a way to maximize safety.
"Bringing Google services into Volvo cars will accelerate innovation in connectivity and boost our development in applications and connected services. Soon, Volvo drivers will have direct access to thousands of in-car apps that make daily life easier and the connected in-car experience more enjoyable."-Henrik Green, senior VP of research and development, Volvo
Speaking of safety, Android Auto is offering developers new templates that allow them to cut back on the number of taps required when using apps on Android's automobile platform. That should result in fewer distractions and hopefully, fewer accidents. Android Auto will now support group messaging, and is improving integration with third party apps. The latter ties into the concept of users needing fewer taps to get where they want to go inside an open app.
source:
TheVerge