Why isn't Google fighting harder for Android?
18
This article may contain personal views and opinion from the author.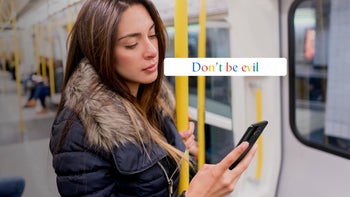 This week, Huawei turned from the world's second-largest phone maker into a pawn in the US cold war with China. The White House issued a generic
executive order
that doesn't mention Huawei in particular but forbids American companies doing any business with a "foreign adversary," and on Monday Google pulled the rug under Huawei by announcing that it will
stop its Android licensing
.
No matter how you slice it, Huawei's phone business outside China is toast, and its participation in building out the world's 5G infrastructure crippled despite its market-leading technology. Let's not kid ourselves, there will be no sideloading of Google apps on Huawei and Honor phones, no porting of Instagram to Huawei's
lab-grown effort
, and "
third OS
" fantasies are just that for the foreseeable future.
Google didn't bat an eye that the move turned the daily drivers of a 100 million people outside of China into glorified feature phones and immediately
ate some crow
on the next day when the White House issued a stay on its own executive order.
Google had options
Both Congress and Federal courts can strike down executive orders that they consider excessive for a president's Constitutional authority. President Trump's executive orders have been overturned before. This March, a judge ruled Trump's order for lifting the oil drill ban on most of the Arctic Ocean off the coast of Alaska "
unlawful and invalid,
" stopping its execution.
Granted, when an executive order is clad in the skin of the holy "national security" cow, the task would be harder but Google could've simply bided for time. It could've issued a boilerplate statement that it is in talks with Huawei to work out the consequences, or told the national security team that briefed them on the dangers of the
P30
, Red Menace edition, that they will wait for a more concrete
proof
before they give everyone a pause about Android.
It could've, and it would've looked much better the next day when the executive order was stayed, hinting strongly towards its use as a poker chip in the larger trade war. Google did none of those things. Despite all the talk during I/O about its Android privacy and security boost, Google immediately pulled the rug under Huawei, instead of carefully balancing the government's request with the need to protect the integrity of Android.
Google vs Apple on Federal Government
Juxtapose this with Apple's reactions to Federal government meddling in private businesses or picking winners and losers. When an unprecedented order by a federal judge tried to force Apple to decrypt an iPhone 5c for the FBI, chief executive Tim Cook immediately came out with an open letter stating that "
the government is asking Apple to hack our own users
," and Apple refused to comply. Nothing bad happened, and the FBI found another way to deal with the case.
Furthermore, despite certain quarrels with the current administration about the number of "skilled workers" visas and tariffs on Chinese goods that would hurt the iPhone business, Apple is right there on Capitol Hill participating in the trade negotiations. Tim Cook is even advising the chief US negotiator Robert Lightizer on tariff implementation, and Apple's CEO is meeting with President Trump to lay out the potential repercussions for American businesses in the trade war.
Google spends $12.62 million on government lobbying in 2018, against Apple's $6.62 million, sends an empty chair to Congressional hearings on intelligence matters, and yet rolled over immediately to an executive order directly affecting the integrity of one of its most popular products.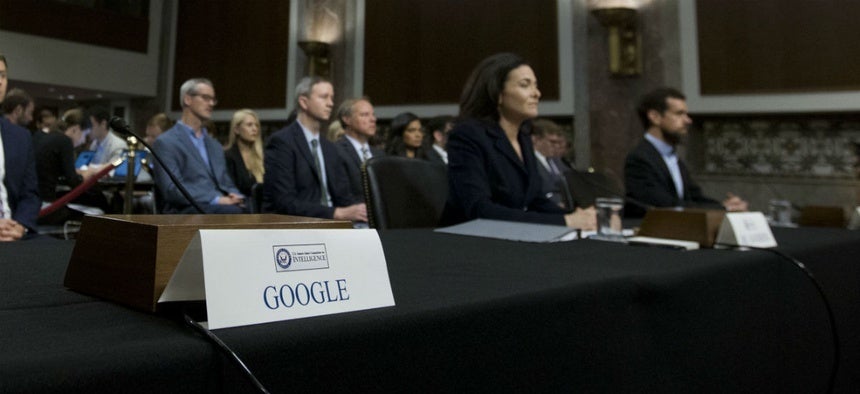 Google's empty chair at Congressional hearings tells you all you need to know about its US government strategy
Don't be evil
There are a few possible explanations why Google immediately threw Huawei under the bus on Monday only to reinstate it on Tuesday, and the least plausible one is that it had no options to balance the needs of the hundreds of millions who rely on their Android phones, with the administration's pomp and bluff in the cold war with China.
On the other hand, after the initial brouhaha, Huawei's sizable market share will quickly be split between Samsung and others, so Google's licensing and ad revenue will largely remain intact. Android's street cred among phone makers and regular users alike, however, will be dealt a significant blow.
What do you think, was Google's hasty and unprecedented Android license revocation just a PR blunder, or did the moment go against its early "don't be evil" ethos? Oops, last year that one was replaced with a simpler "do the right thing" code.