Huawei Android replacement to arrive this fall with big app catalog
52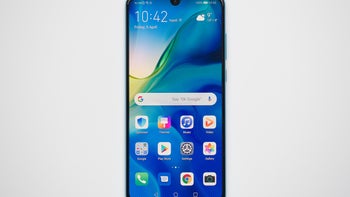 Huawei's preparing to say goodbye to Android
Unless
the situation
changes drastically, continuing to use Android as the operating system on its smartphones is no longer a viable option for Huawei. Fortunately, since 2012, the company has been reportedly developing its own alternative. And now Richard Yu, the CEO of Huawei's Consumer Business Group, has
reportedly
revealed some details about it.
Aiming to avoid one of the biggest issues faced by BlackBerry OS, Windows Phone, and Tizen, Huawei's new operating system will reportedly support all Android apps natively. Additionally, if developers recompile the files, running performance can reportedly be boosted by over 60%. Presumably, apps will be available to download from the company's
Play Store alternative
– App Gallery – but the company could still face the issue of not having access to American apps such as YouTube, Twitter, Instagram, and WhatsApp.
According to
Chinese media
, the new operating system is currently called 'HongMeng OS' rather than 'KirinOS,' as previously speculated. Moreover, it's reported that Huawei is already trialing it in certain parts of China. In terms of a timeline, Richard Yu stated that it could be ready as soon as this autumn, thus suggesting the flagship Huawei Mate 30 Pro could ship with the operating system rather than Android 10 Q as previously expected. If this timeline fails to materialize, a launch by next Spring was promised, just in time for the Huawei P40 Pro's debut.

In addition to smartphones and tablets, the new operating system will reportedly make its way to Huawei's laptops as a Windows 10 replacement and has the potential to be used with wearables, TVs, and even cars.
UPDATE
: In an
interview
with
The Information
, the CEO of Huawei's Consumer Business Group, Richard Yu, admitted that Huawei will soon be "forced" to launch its "own OS and ecosystem" if the company remains on the US Government's blacklist. He went on to state that last week's developments came as a "big surprise" and that "he can't believe that the U.S. government has limited Android. It's a consumer product that has no relationship to network security issues."
Alongside this,
The Information
also published some of its own findings related to Huawei's Android alternative. Specifically, it's reported that Huawei's homegrown operating system, known internally as 'Project Z,' is far from ready, thus contradicting earlier reports. Also, according to people familiar with the matter, the goal has only ever been to power Huawei's Chinese devices once the switch over to 5G has been completed because the company never expected to lose access to Android internationally.
When it comes to a global launch, it's reported that the company now faces the even bigger challenge of creating an entire ecosystem of apps that'll interest consumers without having access to American offerings. After all, in China many apps, including most of Google's, are already blocked.