Gmail being blocked in China
27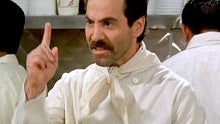 A number of American technology companies have not been having the easiest of times in China lately.
Qualcomm is on the cusp
of settling an anti-trust investigation which will probably involve shelling out a truck load of cash.
Microsoft has had its
offices raided
, assets seized, and it too is under investigation by the Chinese government for "
anti-competitive
" practices. Apple thus far has been weathering its role in the market, but as many as 30 other foreign companies have been under scrutiny.
Google is one of those companies, and it has been contending with all manner of issues in China, and its service activity in that country has fallen off the map in recent months. Google's own Transparency Reports show little bounce-back in service activity since China clamped down this past summer in response to the 25th anniversary of the Tiananmen Square massacre.
Now, it looks like even third party clients, like the iPhone's and Windows Phone's email apps, that could use protocols like IMAP and POP3 to get messages have been blocked. A Google spokesman based in Singapore said, "We've check and there's nothing wrong on our end."
The Chinese government is not offering any clarity in the matter either, with the Foreign Ministry stating it was unaware of Gmail being blocked, and reiterating China's commitment to being a good place to do business, "China has consistently had a welcoming and supportive attitude towards foreign investors doing legitimate business here. We will, as always, provide an open, transparent and good environment for foreign companies in China."
Of course, businesses see it differently, Zack Smith is a digital products manager for City Weekend magazine, based in Beijing. "It's becoming harder and harder to connect and do work in China when services like Gmail are being blocked. Using a VPN seems to be the only answer to doing anything these days online in China."
VPNs can be an effective work-around to access sites that are censored by the central government, but they are only as effective as the ability to actually get to off-shore based services. Despite the rhetoric of being a good place for business, China's actions indicate the contrary, as it announced its intentions to roll out
its own home-grown operating system
for the desktop and mobile environment.
source:
re/code