China developing its own OS to compete with Microsoft, Google, and Apple
45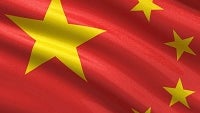 China may be one of the fastest growing economies in the world, but that does not make it any less of an enigma sometimes. Word has it that China, which is the undisputed king of intellectual property theft through all manner of cyber-shenanigans, wants to foster a domestic tech initiative, so it is
copying
building its own operating system to compete with Microsoft, Apple, and Google.
According to Xinhua news agency, an official OS development alliance, which began this past march, has put plans in place and the work is underway to have a Chinese OS available on desktops by October, with an available app store and the works. The goal is to be able to replace the current crop of desktop OS options within the next year or two. The plans do not stop there though, the future is mobile, and mobile is in the vision too. The OS alliance plans to be in a position to replace other mobile operating systems within three to five years.
This past spring, China blocked its government agencies from using Windows 8, and that, along with a supposed
anti-trust investigation
, has not been helpful to Microsoft's business in the Far East. Google is in a similar position. Last year China declared that the Android OS gave Google too much control over the country's smartphone industry.
Ni Guangnan, head of the OS development alliance said that the Chinese government's actions have created the opportunity, "Creating an environment that allows us to contend with Google, Apple and Microsoft – that is the key to success." Of course, whether this initiative is meant to honestly compete is the issue.
source:
Reuters
Recommended Stories