Anti-trust lawsuit against Qualcomm in China will soon be decided
18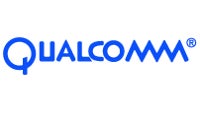 After completing seven rounds of talks with Qualcomm CEO Derek Aberle and his staff earlier this month, China is close to announcing a ruling in its anitrust suit against the U.S. based wireless chipmaker. An online statement from China's antitrust regulators, the National Development and Reform Commission (NDRC), said that the case would be settled based on the law.
The NDRC started investigating Qualcomm 13 months ago. The agency accused the company of price-fixing. A little more than a year ago,
China said that it had "substantial evidence"
that Qualcomm was engaged in anti-competitive behavior such as overcharging and was abusing its position as the leading chipmaker in the wireless industry.
If the NDRC rules against Qualcomm, the San Diego based silicon slinger could be socked with fines totaling more than $1 billion. In addition, it might have to change some aspects of its business in China. Currently, the company charges phone manufacturers a licensing fee for the use of chipsets that employ Qualcomm's patents.
Xu Kunlin, director general of NDRC's anti-monopoly bureau, was mentioned in the agency's online statement about an imminent decision regarding its investigation.
source:
Reuters