Get a new phone every 30-days with T-Mobile's revised JUMP! On Demand
12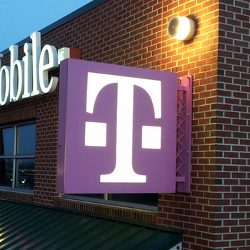 Remember those days when you would dream about getting a new smartphone every 24-months or so? Now, with new features added so quickly, buying the latest handset every two-years just doesn't cut it. In fact, T-Mobile thinks that you should have the option to update to a brand new model every 30-days with its revised JUMP! On Demand plan; the original version of JUMP! on Demand launched in June 2015,
and allowed T-Mobile customers to switch phones no more than three times each year
.
Here is how the latest incantation of the plan works. T-Mobile subscribers enter into an 18-month lease for a hot new handset. Once every 30-days, the subscriber has the option to upgrade to a different model or memory size at a T-Mobile retail location. After each monthly period, the customer also has the option of purchasing the leased handset, or cancelling the lease.
Since we are dealing with a lease, you need to make sure to keep your phone in working condition and looking as lovely as ever. Excess wear is the leaser's devil. And each month, as long as you keep up your end of the bargain, a brand new flagship model awaits you. The amount of the monthly payments will be determined by the phone being leased, and the Simple Choice data plan selected. Available phones for the plan currently include the latest and greatest models including
Apple iPhone 7
,
Apple iPhone 7 Plus
,
Samsung Galaxy S7
,
Samsung Galaxy S7 edge
and the
LG G5
. There is some speculation that the
Samsung Galaxy S8
,
Samsung Galaxy S8+
,
LG G6
and the
Motorola Moto Z2 Force
are also part of the deal.
Keep in mind that Device Protection is not included with JUMP! On Demand, so that is important to consider. Even those paying off a device using an Equipment Installment Plan (EIP) can be eligible for JUMP! On Demand depending on how much of a balance is left on their handset after a possible trade-in credit.
If interested, call 1-800-866-2453. Existing T-Mobile subscribers can dial 611 from their T-Mobile branded handset for more information.
source: T-Mobile