Upgrade your phone up to three times a year with T-Mobile's JUMP! on Demand
36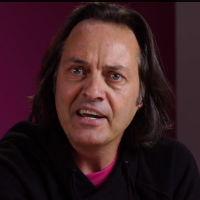 Starting this Sunday, T-Mobile will launch JUMP! on Demand. This "Amped up" version of JUMP! allows the carrier's subscribers to upgrade to a new phone up to three times a year. With JUMP! on Demand, users no longer pay the extra $10 per month to join. What they do pay is one monthly price that covers the cost of their phone and the program. As an example, starting this Sunday T-Mobile will offer the
Apple iPhone 6
with JUMP! on Demand for $15 a month (you will have to trade-in your current phone, of course).
The beauty of JUMP! on Demand is that when you see that shiny new smartphone beckoning to you from inside a T-Mobile store, you can ask for the phone and the rep will hand it to you. You don't even pay sales tax. It's all part of what T-Mobile calls Uncarrier Amped.
T-Mobile says that 47% of smartphone totin' Americans want to upgrade their phone more often. Consider that JUMP! on Demand will allow T-Mobile subscribers to upgrade up to six times over two years. "
We're still on a mission to fix this broken industry and that includes making some of our own signature moves even better
," says T-Mobile CEO John Legere. The executive also adds that over 10 million consumers signed up for the original JUMP! plan.
Expect to hear more from the mobile operator in the not too distant future. T-Mobile hints that it has more Amping up to do of current Uncarrier programs.
source: T-Mobile