German court forces Apple to stop using misleading statement about banned iPhone models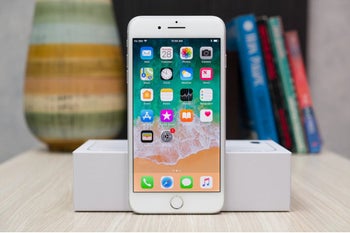 Back before Christmas, a German court in Munich ruled that Apple had infringed on a Qualcomm patent related to conserving battery life when a phone's modem chip is active. The court
banned Apple from selling the iPhone 7, iPhone 7 Plus, iPhone 8 and the iPhone 8 Plus in the country
. After the court released its decision, Apple released a statement that said it would not stock the banned handsets in the Apple Store or online, but German consumers would be able to buy the affected iPhone models through 4,300 local carriers and resellers.
According to Reuters
, this past Thursday Qualcomm was able to obtain a preliminary injunction from the court that prevents Apple from using that part of the statement related to availability of the affected iPhones through local channels. A three-judge panel ruled that Apple's statement is misleading because it gives the impression that the carriers and resellers have unlimited quantities of the banned iPhone models to sell.
"The press release ... is misleading as it contains statements that are at least potentially deceptive about the availability of the goods, namely the iPhones affected by the ruling."-Decision from German court