Gartner: First quarter of 2015 saw iOS draw a little closer to Android
51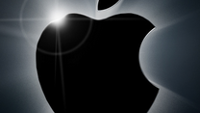 Gartner's latest data on the global smartphone industry was released today, and it shows that Apple continued to show growth in the first quarter. While Android still led the way with 265 million units shipped during the three month period, Google's open source OS had a slight decline with its share of the world-wide smartphone market declining from 80.8% to 78.9% year-over-year. Apple's iOS saw its slice of the smartphone pie increase from 15.3% in Q1 2014 to 17.9% for the first quarter of 2015. Apple shipped 60.2 million iPhones in the January through March period, up from the 43.1 million it had in transit during the same period last year.
With 8.3 million units shipped in the first quarter of 2015, Windows Phone captured 2.5% of the global smartphone market. While shipments were up from the 7.6 million phones shipped during last year's first quarter, Microsoft's mobile OS still lost .2 percentage point in market share. BlackBerry shipments declined from 1.7 million phones in Q1 2014 to 1.3 million in this year's first quarter. The company's share of the global market declined from .6% to .4%.
While Samsung led the way among smartphone manufacturers with 81.1 million units shipped in the first quarter, that was about 4 million units less than Sammy shipped the prior year. As a result, the company's market share declined to 24.2% from 30.4%. Apple took advanage of that decline by increasing iPhone shipments by 19 million year-over-year. That gave the company a 17.9% of the market, up from the 15.3% it had during the 2014 period. Lenovo was third with 18.8 million units shipped (5.6%), just edging out Huawei's 18.1 million units in transit (5.4%). With 15.4 million phones shipped in Q1 2015, LG rounded out the top five with 4.6% of global smartphone shipments for the first quarter of this year.
"Apple's extension into more Asian markets helped it close the gap with Samsung globally. In the same period last year, there was a difference of more than 40 million units with Samsung; this difference has been halved, within one year, to just over 20 million units."-Anshul Gupta, research director, Gartner
Overall, 336 million smartphones were shipped from January through March, up 19% year-over-year.
source:
Gartner
via
AppleInsider