Galaxy S9 to support the S8's LTE bands, have the same 'tuned by AKG' headphones
11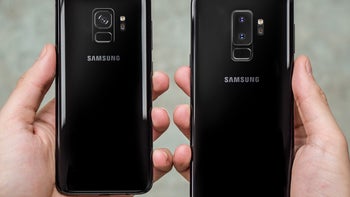 We just dove in the FCC's
Galaxy S9
filings, and, among wireless testing equipment lists and frequency distributions, a few tidbits of info flesh out the S9 a bit more for us end users. First off, the FCC lists that the phone, codenamed SMG960U (for US carriers), will support no less than 24 LTE bands.

While that's just a band short from the current record holders - Apple's iPhone crop, whose Japanese models support 25 - it's still the
same number of bands listed for the S8
as well. This generous number of LTE frequencies that the S9 will support means that the unlocked version can be bought directly from Samsung, and brought to any carrier in the US, including Verizon and Sprint, just as we can with the S8.
Another piece of new info, besides the EV-BG960ABA battery, which just
happened to leak today
as well, are the headphones that will likely be bundled with the S9. The FCC lists them as EO-IG955, and these are the same "
tuned by AKG
" buds that can be found in the Galaxy S8 and
Note 8
boxes as well. They are pretty good buds for the price of free, so we won't complain. The fast-charging cable listed is also the same one from the S8, so we can expect similar blazing charge times, and, last but not least, there will be a microSD card slot... surprise, surprise.