Galaxy S9 and S9+ pre-orders off to a slow start on Samsung's home turf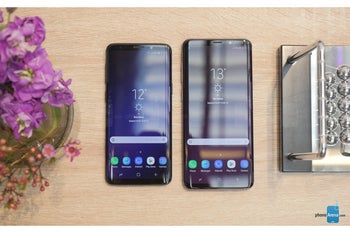 Despite pretty
confident statements
coming from Samsung's DJ Koj earlier this week, it appears that the company's new flagships, the
Galaxy S9 and S9+
haven't been received with too much enthusiasm in some markets.
South Korea is one of Samsung's most important markets and, usually, when a product is popular on its home turf, it ends up being successful in many other major markets. Unfortunately, it's not the case with the
Galaxy S9
and
S9+
, at least not yet.
According to industry watchers cited by SamMobile,
Galaxy S9
pre-orders in South Korea fall short of Samsung's expectations in the first six hours after they opened to customers. Apparently, many customers ask about Samsung's new flagships, but pre-orders are "
a tad smaller
" than last year, a rep of a local carrier was quoted saying.
Although it's too early to draw any conclusions, information coming from South Korea through various channels point to a lower number of pre-orders for both Samsung's flagships when compared with last year's
Galaxy S8
and
S8+
.
Still, Galaxy S9/S9+ pre-orders could pick up in the coming days, as Samsung is now greasing those big gears of its marketing machine. Things can definitely improve down the line, so we'll keep an eye out on how things go for Samsung's new flagships.