Galaxy S7 model numbers leak: see which carriers are getting Snapdragon 820 or Exynos 8890 models
42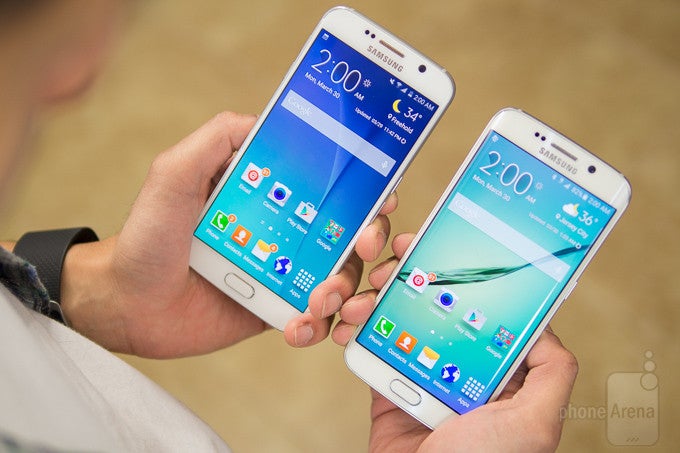 If you have been wondering which carriers will get the Snapdragon 820 version of the
Galaxy S7
, and which will score the Exynos 8890 one, this latest leak should put your meandering to rest. Apparently, Snapdragon 820 will be reserved for CDMA carriers, such as Verizon, Sprint and US Cellular here in the States, or China Mobile.
While we already heard that
the Galaxy S7 will be denoted as SM-G930, and the S7 edge as SM-G935
, just like the
S6
is SM-G920 and the
S6 edge
is SM-G925, now a more granular breakdown of the model numbers has appeared. To sum it up, here are the CDMA carriers that will eventually be covered by Qualcomm's award-winning baseband modem, and the ones that will be getting the new Samsung LTE baseband that is baked into the Exynos 8890 chipset as a complete SoC solution for the firs time:
Verizon - SM-G930V and SM-G935V
Sprint - SM-G930P and SM-G935P
US Cellular - SM-G930R4 and SM-G935R4
China - SM-G9300 and SM-G9350 models
International unlocked - SM-G930F and SM-G935F
T-Mobile - SM-G930T and SM-G935T
AT&T - SM-G930A and SM-G935A
Canada - SM-G930W8 and SM-G935W8
Korean versions - SM-G930 S/K/L and SM-G935 S/K/L, depending on the carrier
When it comes to the stray CDMA standard, Samsung might have determined it better to go with Qualcomm which has plenty of fine-tuning experience for the US carrier market, and probably holds plenty of patents here, too. In any case,
both chipsets are beasts
, so we wouldn't worry much about the Galaxy S7's performance, regardless of what chipset is inside.