Snapdragon 820 chipset now official
55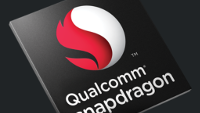 At long last, Qualcomm has officially unveiled the Snapdragon 820 chipset. The 64-bit quad-core CPU uses Qualcomm's own Kryo cores (running as fast as 2.2GHz), which provides twice the performance of the CPU on the Snapdragon 810 chipset. The Adreno 530 GPU promises to deliver "photorealistic" graphics, while performing 40% faster than the Adreno 430 GPU. The chip supports a 28MP camera with 4K Ultra HD capture and playback.
The Snapdragon 820 chipset comes with Quick Charge 3.0. This allows you to charge up your device four times as fast as conventional charging, and is 38% faster than Quick Charge 2.0. By supporting Wi-Fi 802.11ad and 802.11ac 2x2 MU-MIMO, you can achieve faster Wi-Fi connectivity, and the Snapdragon 820 is the first SoC to support LTE-U. This is an unlicensed part of the radio spectrum that is beginning to be used for mobile communications using Wi-Fi.
Speaking of LTE, the new X12 LTE modem in the Snapdragon 820 is enabled for Cat.12 LTE download speed, up to 600Mb/sec. It also handles Cat.13 upload speeds as fast as 150Mbps. That is a 33% improvement from the download speed, and a 300% improvement on the upload speed, found on the Snapdragon 810 with the X10 LTE modem. The chip supports LTE Advanced 3x20MHz Carrier Aggregation on the downlink, 2x20 MHz in the uplink.
Now that the Snapdragon 820 chipset is official, we should see it start to appear inside new handsets released next year.
source:
Qualcomm