Galaxy S6 Nougat update manual is out, here are the differences with Android 7 on the S7
12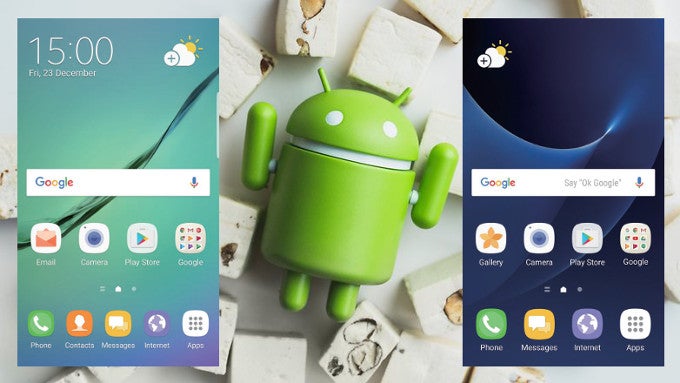 Cry not, oh, Galaxy S6 owners, as the Nougat blessings are (mostly) verbatim with the S7
Samsung recently issued a
roadmap
for updating its most popular phones to Android 7.0 Nougat, and not only are the 2015
Galaxy S6
/
S6 edge
among them, but
the update is also prepped for release right after
, or concurrently with, the
S7
one. That being said, there ought to be some differences with the Nougat update on the S6 and S7, right? After all, these are phones powered by different chipsets and with different specs.
Actually, a posted
Galaxy S6 edge
Nougat update manual indicates nothing of the sorts, save for the stock wallpapers, of course. Most of what's in there coincides verbatim with
what is in the S7 Nougat update manual
, so that's reassuring for the S6/edge owners. They will be getting the new simplified home screen and settings menu iconography, the redesigned status bar with stackable notifications, the
new Pop-up View mode
, and the overhauled,
gesture-based camera interface
, and that's most of what matters.
There are a few notable exceptions, though, in two categories - features that weren't present on the Marshmallow build of the S6 anyway, compared to the S7, and a few that are new for the Nougat-laden S7, but won't be on the S6 edge with Android 7.0. Check some of those out to gauge what you will be (or won't be) missing on the S6/S6 edge with Nougat, compared to the S7/S7 edge with the chewy dessert.
Recommended Stories