Are foldable phones dead on arrival now?
17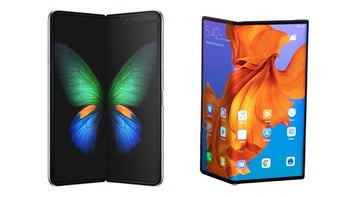 This year was supposed to be a paradigm-shifting one, where we go from the plebeian flat and rigid phone screens to getting a taste of the future where we will fold and roll and unfurl like the benevolent video-guzzlers we are. The first future-fetchers, however, turned out to be... how to euphemise it... uninspiring.
There are only two upcoming foldable phones from brand-name manufacturers that have actually reached a retail stage and you can potentially hope to grab from a retail shelf sooner or later. Both the
Galaxy Fold
and
Mate X
are big bulky contraptions that look and feel more like prototypes than polished retail rule-breakers that charge two grand for the early adopter privilege. The sad part is that they also behave like it.
The Galaxy Fold launch
stalled
before it materialized, and the release date is now
up in the air
, as it turned out that the materials and folding technology used aren't going to be
up to real-world snuff
just yet. A top anti-fingerprint layer turned to actually be what provides the final protection of the Galaxy Fold screen, as it best mimics the oleophobic glass cover we are used to on our phones. Design mishaps of that layer and the hinge in the middle led to people damaging their preview Fold units, and Samsung is now busting its head how to best rectify those. The crease in the middle will stay, though, and is even enshrined in the manual as normal.

The
outfolding Mate X
, while an intriguing concept that hasn't yet had anything coming unglued for the simple fact that it hasn't been used as a daily driver by anyone outside of country rep offices, also seems to be dead on arrival. Granted, it is for reasons outside of Huawei's power to influence, like a
new cold war with China
but we'd wager to guess that the number of potential customers that will be ready to splurge north of $2000 on it has dropped precipitously in the last two weeks.
With the world's two largest phone makers essentially taking a seasonal hiatus from the folding handset business, and no alternatives announced, the only thing left is to wait for second-tier manufacturers like
Xiaomi
or
Sony
to do what much larger companies with billions in R&D resources, couldn't. Those extra field players may use a few other available design approaches, like Sharp's clamshell with bendable display, or Xiaomi's dual-folding type you see below.
However, the whole premise of foldable phones was, until a few years ago, to turn the 4"+ phone screens of the time into 7"+ ones.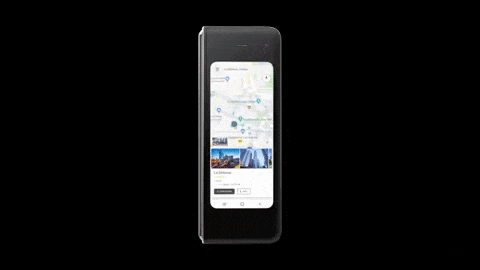 In fact, Sharp's approach is closer to what we imagined a foldable handset would be - an old-fashioned flip phone that has an uninterrupted screen where the hinge would be, making it compact to carry, and giving you a huge display when you need it.
Folding on the horizontal axis would have the resulting phone being more compact, too, as the Sharp prototype folding screen is just 6.2" when open.
The Galaxy Fold and Mate X are chasing different, vertical foldable axis concepts, and are rather bulky when closed in addition to less practical when unfurled. Watching YouTube on their opened displays, for instance, renders 20%+ of the resulting large screen diagonals underutilized which defeats the purpose of lugging a bulky and expensive foldable phone with you.
Now that we have
pop-up cameras
and punch-hole display designs that fit those desired large screen diagonals in the same overall footprint as the large phones of yesteryear, the perceived main advantage of foldables becomes somewhat moot, even if you can
run three apps at once
on them.
We wish every manufacturer involved with their development good luck, but for now it seems that the foldable phone revolution is DOA, and not just because the first efforts have teething problems of the size that could make them extinct like the saber-toothed tiger but because for now their added value is not commensurate with the compromises needed to fulfill the concept. What do you think?