Google tips native Android Q for foldable phones, here's how apps will behave
10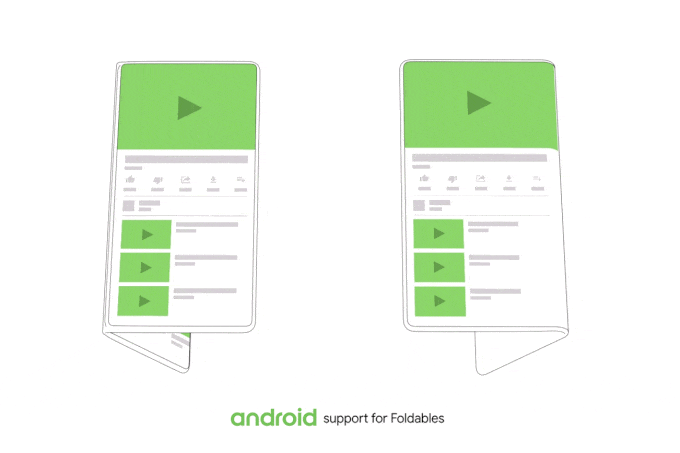 We should "
expect to see Foldables coming from several Android manufacturers, including one Samsung previewed today and plans to offer next year
," said Google at its Dev Summit yesterday, and even got on stage during Samsung's keynote to explain how Android will adapt to foldable phones.
There will be short-term and long-term adaption, revealed Google's software engineers, and a full native support is coming with... Android Q, as you can see in the slides below, and that's the first time Google mentions the next Android 10 version in any context.
Apparently, Android Q which should be announced next summer, will take the Android P optimizations for foldable phones that were announced yesterday to a system-wide level, and include support for
dual-screen phones
as well.
For now, Google will support things like starting a YouTube video on the external Cover Display and continue watching where you left off on the larger, internal screen when you open it. You can see how this feat will be achieved in practice in Google's GIF image above, where it has sketched it for bendy handset concepts of both the in-folding and out-folding types.
Two screens, one at a time
Samsung has apparently gotten Google so worked up about the possibilities of the new form factor that the team from Mountain View partnered with the team from Seoul on developing the interface adjustments for Samsung's first foldable phone that will be released next year.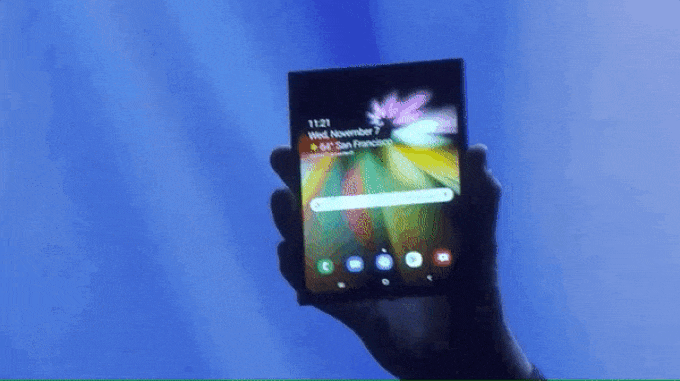 The necessary 7.3" Infinity Flex display will enter mass production "in the coming months," and when unfurled, it will make the smaller Cover Display on the outside go dark to save on battery. In other words, only one of the two screens will be working at a time, for those who are worried about the dual-display concept's
impact on battery life
.
App continuity, transitions, and multi-resume
When you start using an app on the Cover Display of Samsung's folded Gumby phone, it behaves just like a normal panel on a compact 5-incher, says Google, but open it up, and the continuity magic happens:
When folded, foldables look like phones, fitting in your pocket or purse. When unfolded, their defining feature is what we call screen continuity. For example, start a video with the folded smaller screen - and later you can sit down and unfold the device to get a larger tablet-sized screen for a beautiful, immersive experience. As you unfold, the app seamlessly transfers to the bigger screen without missing a beat. We're optimizing Android for this new form factor. And, making changes to help developers everywhere take advantage of the possibilities this creates for amazing new experiences, new ways to engage and delight your users.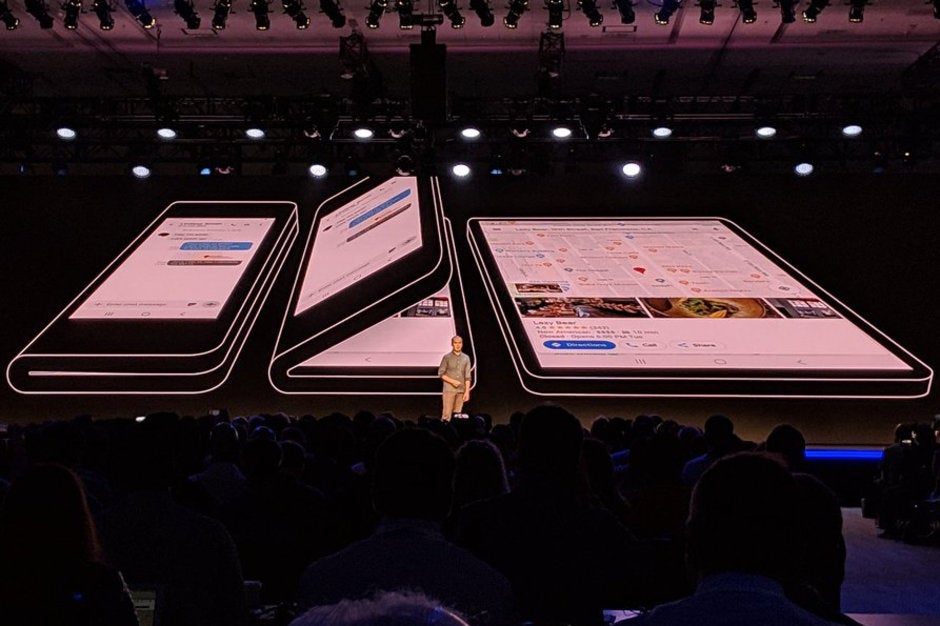 In addition, Google had to work on Samsung's Multi-active Window idea which splits the internal screen in half, and then the right side gets split in two as well, for a total of three apps that can be run independently at once. Currently, two of those will remain paused when the foldable gets open unless both the app developer and the phone maker "opt in" for a multi-resume. A tweak coming down the pike in Android P will leave the manufacturer to flag all visible apps, while multi-resume will be mandatory in Android Q.
Flipboard is on board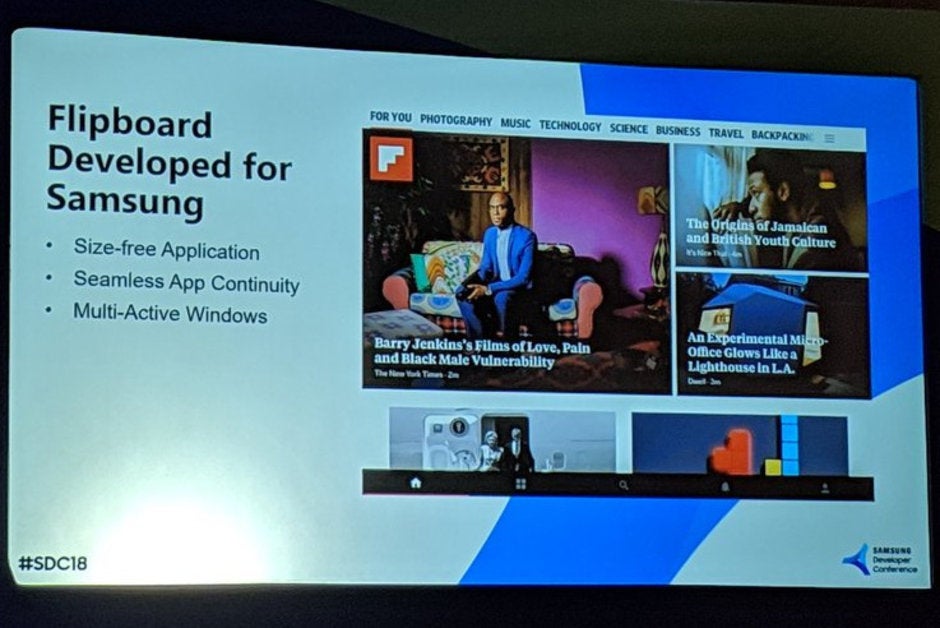 Google is giving a YouTube app continuity example, of course, but third-party developers have already started optimizing their relevant apps for the new foldable form factors. First in line are the ever-crafty devs from the
Flipboard news app
. Its entire premise is for users to, well, flip through article content as they would through a paper and bendy handsets are like a match in heaven for them to take the idea even further.
Recommended Stories