GTA San Andreas hitting major mobile platforms in December
13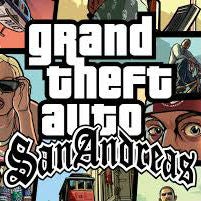 Rockstar has been in the zone with pushing out mobile versions of its Grand Theft Auto series as "10th Anniversary" editions.
GTA III
hit iOS 10 years after its original release in 2001, and
GTA: Vice City
came to mobile 10 years after its initial release in 2002. But, Rockstar is jumping the gun just a bit with GTA: San Andreas, which was first released in 2004.
Of course, this is all just good news for us, because it means we get the game a bit earlier. Rockstar has announced that GTA: San Andreas will be released next month, and the best news is that it will be coming to all three major mobile platforms: Android, iOS, and Windows Phone. Usually, Windows Phone either gets left out of the equation, or is at least forced to wait for a big release like this.
Interestingly, it sounds like Rockstar is planning on taking advantage of the horsepower available in current mobile hardware, because it is promising that this will be "the best-looking version of San Andreas yet." The on-screen controls are going to be improved with new contextually-visible controls, and full support for controllers using
iOS 7's controller support
.
Rockstar has set the release window for December, but no specific date has been given.