GTA III for Android can be modded just like PC version
6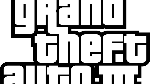 With this story, mobile gaming just got a whole lot cooler. One of the best things about PC gaming is the ability to mod a game. If you've played PC games for a while, you've likely seen or used mods on plenty of games, maybe even including a Grand Theft Auto game, and because Rockstar is awesome, GTA III on Android can be modded as well.
Actually, GTA III on Android uses a file system so similar to the PC that a lot of the mods for PC work on Android as well. It can be a little strange to do because some mods require others and you have to be careful when replacing files, but there is a lot of cool stuff to be done here. The most popular right now are a fire exhaust mod, a mod to add new cars, and of course mods for more realistic car and building textures.
Because a lot of the PC mods work without many changes needed, we should see a ton more mods hitting GTA III. We're waiting on the NYC mod and maybe some flying cars.