Fujitsu will announce a quad-core smartphone at CES, powered by Tegra 3
4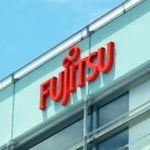 Fujitsu is a brand name that we rarely mention since the smartphones that carry it, as cool as they may be, are ultimately destined for the Asian market. However, it would be absolute craziness to overlook the handset that Fujitsu is going to show off at CES 2012.
What Fujitsu is about to unveil is
a smartphone powered by NVIDIA's Tegra 3 processor -
most likely the world's first
,
unless another company beats them to it. And that would simply warm the heart of every nerdy individual who gets the privilege to see it at the expo – having the processing power of four cores (
well, actually five of them
) packed inside a device that fits in the palm of your hand.
Sadly, we know nothing about the hardware specs of the yet-to-be-unveiled, Tegra 3-powered Fujitsu smartphone, but we are being assured that it runs Android 4.0 Ice Cream Sandwich. More details about the device are expected to be known soon.