Fossil introduces a flurry of smartwatches and smart wearables
8
Ever heard of Fossil? If you have ever scoured the market for a new watch, then you might have. The main forte of the Texas-based watch maker company is making analogue watches with classic design, but the onslaught of smart wearables has made Fossil venture on the smartwarch market. What's really interesting that apart from your regular wearables of the type, it also makes analogue watches with smart functions, which pair the best of both worlds. What's even more interesting is that Fossil aims to release roughly a 100 wearable devices this year, and the latest batch of additions recently became official. Check them out right below.
Q Wander and Q Marshal - stylish take on Android Wear
Yes, Fossil has a couple of new products in the pipeline - two smartwatches, called Q Wander and Q Marshal, one activity tracker, dubbed Q Motion, and two smart analog watches, the Q Tailor and Q Nate. The first two are Android Wear smartwatches that feature always-on touchscreen displays and can be charged wirelessly. Voice control is also on board. In terms of build, Fossil does not disappoint - both the Q Wander and the Q Marshal are stainless steel devices with genuine leather bands. The Q Marshal is the more durable of the two, as it's rugged and waterproof. The two new smartwatches will be available later this year, but sadly, Fossil does not give away any more details about either. All we know is that they will retail for ~$275 at launch.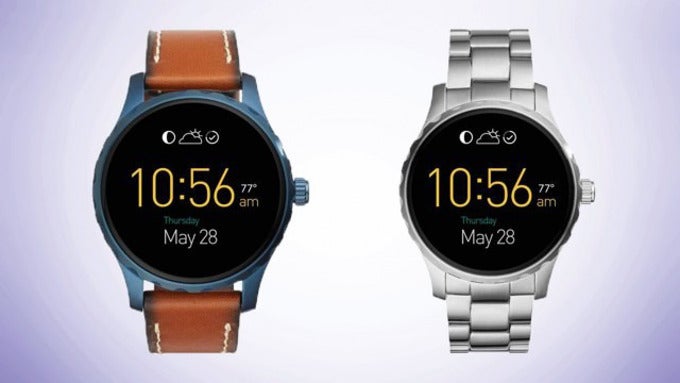 Analogue watches with smart functions
Fossil also has two rather enthralling watches, which are an amalgam of traditional analogue watchmaking and connected 'smart' technology. Both the Q Tailor and the Q Nate look like your regular watches, but on the inside, they are endowed with smart features. Your activities will be tracked, your burned calories will be counted, and you will receive incoming call or message notifications. Interestingly, you will be notified about the latter with a
"turn of the watch hands"
, as Fossil puts it. These also feature a smart button that allows you to control certain features of the phone you've paired. These analogue beauties will be available later this year, too.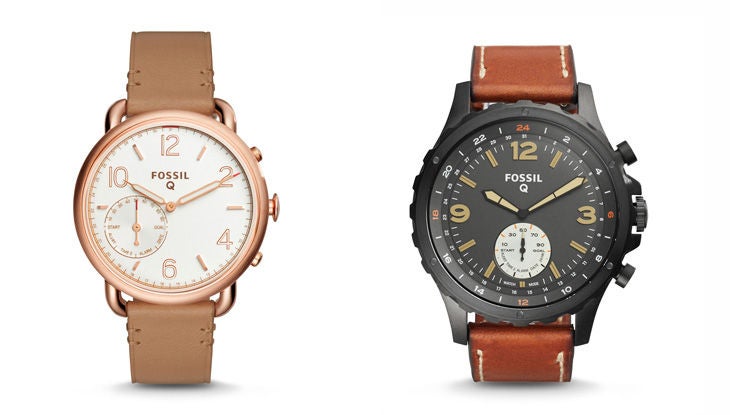 The Q Motion fitness tracker
And last, but definitely not least, is the Q Motion, we quickly find that the biggest highlight of Fossil's latest activity tracker is its alleged battery life of 6 months. That's rather good for a wearable that will not only track your activity and sleeping habits, but will also notify you of incoming calls and messages with haptic vibrations and multi-color LED notifications. The Q Motion also dons Fossil's Smart Tap technology, which enables you to interact with the wearable with a single tap only. You will be able to get one in summer 2016. The Q Motion will set you back $99 once it hits the shelves.