Former iOS chief Forstall may return for Apple-Samsung damages retrial
13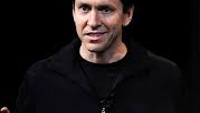 The last time we heard about Scott Forstall, the embattled iOS chief was leaving Apple after refusing to take the blame for the disaster that was Apple Maps.
Forstall allegedly refused to sign an apology
and was asked to leave the Cupertino campus. And apparently he was asked to take all of his skeumorphics with him. Jony Ive took over the design job and
iOS 7 ended up full of pastel colors
.
The news on Friday is that Forstall might be suiting up to play ball on the Apple squad again, but only in court. Apple filed a pre-conference statement related to the retrial being held over the damages awarded by the jury in the first epic
Super Bowl
Apple versus Samsung patent trial that took place last year. Apple and Samsung are gearing up (no pun intended, smartwatch fans) for a retrial in front of Judge Lucy Koh beginning on November 12th.
Koh had vacated $450 million of a $1.05 billion jury award
covering the amount of money the jury gave Apple for 14 Samsung devices that the jury ruled had infringed on Apple's patents. Koh had vacated part of the total award and ordered the retrial because the jury computed one damage award for each of the 14 devices even though each one had been found to have infringed on more than one patent.
Also expected to testify during the retrial is Apple's marketing whiz Phil Schiller. In fact, Schiller is the highest-ranking Apple executive on the witness list. If you get your jollies reading legal documents, then you probably enjoy assembling bicycles made in Japan. Regardless, we have Apple's filing for you to read, right below. Apple could end up with a higher award, which makes Samsung very nervous indeed. Anytime you leave a decision up to a jury, anything can happen.
The 14 devices involved in the retrial are the
Samsung Galaxy Prevail
,
Samsung Gem
,
Samsung Indulge
,
Samsung Infuse 4G
,
Samsung Galaxy S II AT&T
,
Samsung Captivate
,
Samsung Continuum
,
Samsung Droid Charge
,
Samsung Epic 4G
,
Samsung Exhibit 4G
,
Samsung Galaxy Tab
,
Google Nexus S 4G
,
Samsung Replenish
, and
Samsung Transform
.
source:
Scribd
via
AppleInsider
>