Forstall ousted for refusing to sign Apple Maps apology, Jony Ive takes over all Apple design: what does this mean for Apple?
83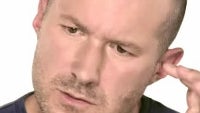 Apple might just have stolen the spotlight from Google's humongous Nexus unveiling, and the Windows Phone 8 launch by announcing that...
iOS head Scott Forstall is leaving the company
.
In a brief press release, Apple said it will shake up its top management hugely. Forstall is down, chief designer Jony Ive goes up. Interestingly, there were no kind words in the press release to bid farewell to the iOS head. Tim Cook did however thank Forstall "for his many contributions" in an internal email.
Forstall, the executive responsible for Apple Maps, and iOS development in general, is said to have become one of the most polarizing figures in the company. Once sharing common ideas with ex-Apple chief executive Steve Jobs, and largely seen as Steve's man, Forstall has now obviously lost that protection. And when Jobs was already not there to keep the character of Apple's top manager in check, that personality of conflict rather than collaboration seems to have started getting in the way.
The relationship between Forstall and Ive collapsed to a point where the two would not sit in the same meeting room together
The main reason for Forstall's removal (and it sound much more like a removal, rather than a voluntary quitting) should have been Apple Maps. The application was criticized sharply for lacking in data, features and even accurate representation of key landmarks.
Apple chief executive Tim Cook issued an official excuse, and it all escalated around then when Scott
Forstall refused to sign the apology
.
The iOS head also pushed skeuomorphic designs into iOS apps. Basically, this approach of designing apps to look like quaint textures and objects in real life contrasted starkly with the modernistic simplified design ideas of Apple's chief draftsman Jony Ive.
People in the know say quoted by the NY Times say the relationship between Forstall and Ive collapsed to a point where the two would not sit in the same meeting room together.
Forstall is an Apple veteran, first joining NeXT in the early nineties with roles in developing NeXTStep, Mac OS X, and iOS. He is widely seen to be one of the people that pushed for iOS to become more than just a souped up feature phone platform in the iPhone and opted for a close similarity with Apple's desktop OS X. And there is no denying that the iOS platform has been hugely successful under him so far.
The tradeoff is clear: Forstall loses his positions, while Jony Ive takes over all product design questions, hardware to software. This is huge news as no one at Apple had ever assumed such responsibilities except for Steve Jobs. And that's telling.
source:
NY Times
,
John Gruber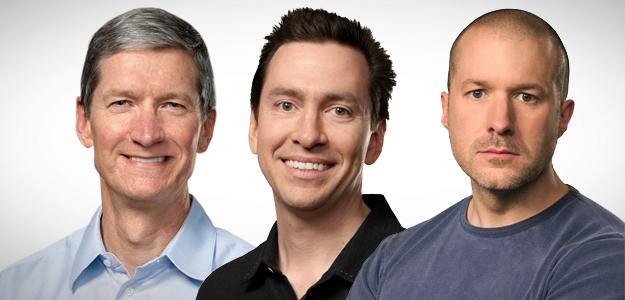 Cook, Forstall, and Ive.