Former Apple software engineer says Apple tested Flash on the iPhone in 2008
21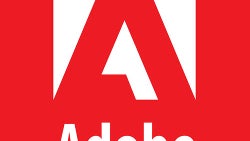 The Apple iPhone has never had Adobe Flash. That is the program that runs certain animations on the browser. At one time, Apple critics were wondering how the company could advertise that mobile Safari provided the complete desktop browsing experience on the iPhone when the device did not include Flash. To make matters worse for Apple,
Android browsers on phones running Android 2.1 and up did include Adobe's mobile Flash
.
In January 2010,
Apple co-founder and CEO Steve Jobs ranted against Adobe and Flash
. He called it buggy, and said that in the future no one would be using it. He predicted that HTML5 was the wave of the future, which was quite an accurate call. Jobs later wrote a long essay entitled "Thoughts on Flash" which you can read by clicking on the sourcelink. Among issues with mobile Flash (besides being buggy), Jobs was not enamored with the battery drain and the fact that the software was not written for touchscreens.
According to a former Apple software development manager by the name of Bob Burrough, Apple tested Flash on the iPhone all the way back in 2008. According to Burrough, Jobs wasn't so upset at the bugs in Flash, which the executive felt were "mere engineering problems." What ticked off Jobs was that Adobe CEO Shantanu Narayen would not take Jobs' calls. Without this communication, Jobs did not feel confident that issues could be resolved. And that, according to Bob Burrough, is why the iPhone never had Flash.
But as it turns out, Flash never ran particularly great on Android and mobile Flash eventually died.
source:
Apple
,
@bob_burrough
via
BGR