Adobe to offer Flash 10.1 only for Android 2.1 or higher, responds to Jobs' attack
14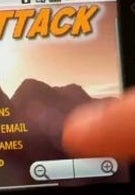 For those of you Android users out there who were jumping around in glee over the excitement of having Flash added to their browser, Adobe would like to take these few seconds to splash cold water on your face. The software company announced today that the Adobe Flash 10.1 will be available on those handsets running Android 2.1 or higher. This is being done because of certain software-level access that is necessary. As of this precise moment, that would leave only the Nexus One as a recipient of the upgrade. However, Motorola
recently announced
that their DROID will be receiving an OTA upgrade to Android 2.1 sometime this week, and other Android devices-some currently running 1.6-will be upgraded to 2.1 before the year is out. Adobe, though, is saying that it should be ready to offer flash on certain Android, webOS and Windows Mobile devices by the first half of this year.
Adobe also took this time to respond to some
comments
by Apple CEO Steve Jobs. The iPhone does not offer Flash and Jobs recently said that Flash would be replaced by HTML5 which is a standard for video without using a plug-in. Jobs also said that in those rare cases when a Mac crashed, it was due to Flash. Adobe answered by noting that 80% of the video on the web uses flash and that HTML5 is years away. Adobe also blames the Mac crashes on Apple for sending incomplete crash reports and sectioning off certain API's. The software firm adds that the GCC compiler used to build Mac OS X apps is 20 percent slower than the typical Windows compiler. Apple, for its part, will not let the iPhone use Flash because of a perceived lack of stability. Other smartphone manufacturers don't feel the same way and Adobe says that more than half of all such phones will use Flash by 2012.
source:
electronista