For a limited time, Radio Shack is taking $50 off all Android purchases of $100 or more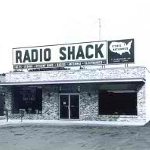 Radio Shack will take $50 off the purchase of an Android phone priced at $100 or more
. The site lists three handsets each from Verizon, Sprint and AT&T. While some of the more current releases like the Samsung Galaxy S III for all three carriers, and the HTC EVO 4G LTE for Sprint don't show a price, more seasoned handsets like the Motorola DROID RAZR MAXX ($199.99) and the AT&T version of the Samsung Galaxy S II ($49.99) have advertised prices reflecting the discount.
The prices are available for those
who sign a two-year contract
whether they are a new customer for one of the carriers, or are extending a previous contract. The deal is open to those shopping at a Radio Shack store through July 28th. Those making the purchase online have until the end of August. If you are a customer of any of the three carriers mentioned, and you are soon upgrading to a new Android phone priced at $100 or more, you might as well take advantage of the $50 discount from Radio Shack.
source:
RadioShack
via
AndroidGuys