Flight arrives late after joker names his inflight Wi-Fi connection "Samsung Galaxy Note 7"
25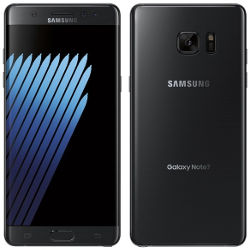 One recent Virgin America flight was delayed after crew members discovered that someone had named their inflight Wi-Fi connection "Samsung Galaxy Note7_1097." The captain announced over the loudspeaker that this was not a joke and that everyone's bag would be searched on the plane, which was heading to Boston from San Francisco.
It took a threat from the pilot, who announced that he was going to divert the plane to Wyoming, before the culprit revealed himself and his phone. The pilot announced to the passengers what had occurred. "Ladies and gentlemen, we found the device. Luckily, only the name of the device was changed to 'Galaxy Note 7'. It was not a GN7." In other words, it was a renamed SSID (done as a joke) that caused the plane to land late in Boston. One passenger even took a screenshot of the inflight Wi-Fi connections from his laptop.
The crew was forced to go under the assumption that a
Samsung Galaxy Note 7
was being used in the middle of the flight, and had to act accordingly. We can't imagine how someone might find doing this to be humorous; to make matters worse, the joker apparently got off without even receiving a slap on the wrist.
source:
@settern
,
@lucaswoj
,
TheVerge
via
Gizmodo