First look at Apple iPhone OS 4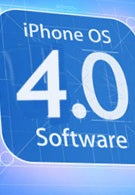 Today Apple let us take our first look at the new iPhone OS 4 that will be launched this summer.
So, we have actually been presented with quite a long list of new features and... Oh My God, they announced
Multitasking
! Hey, you never saw that one coming, did you?
So without further ado, here's how
multitasking
will work on your iPhone... When you are inside an app, you can simply double press the home key, which will bring up a dock at the bottom of the screen where you'll be seeing the currently running apps. As you launch more and more apps, this list of multitasking 3rd party apps will become scrollable. And there you have it - multitasking! No, you want to know more about that? Alright then, there will be 7 APIs that will take care of your multitasking needs and that will make sure you don't waste your iPhone's power or performance while running multiple apps (like what happens now, on current multitasking devices). These will be "Background audio" (for example, you'll be able to play Pandora on the background, while doing other things), "Voice over IP" (receive Skype calls while you're playing a game!), "Background location" (you can still get directions, while in some other app), "Push notifications", "Local notifications" (push notifications won't need to use Apple's servers), "Task completion" (for example, you're uploading images to Flickr, and once this is done, it will inform you, while you are in some other app) and "Fast app switching". That last one will allow 3rd party apps like games to quickly save their state, once you move out of them, and then quickly resume, when you decide to get back to your game. Isn't that just sweet? And the though it won't cause significantly more power consumption of drop in the framerate of that 3D game is just... unseen? (You know, they don't have a 1GHz chip inside the 3GS.)
Now onto the next new feature -
folders
. Yep, everything's pretty simple here. When you take an app and drop it over another app - it creates a folder, which auto names, according to the type of apps you have inside (but can be renamed). It looks this will allow users to have as much as 2160 apps on their iPhones, as opposed to 180 they can have now.
Next, with iPhone OS 4, you'll be able to change your
wallpaper
. No, we're not kidding. You will be able to do that, as unbelievable as this may seem.
You know what Ultimate Inbox is on the
Samsung Wave
, right? All your
inboxes in a single place
. Well, iPhone users will also take advantage of that. And not only that, but also the possibility to organize by thread and have more than one Exchange account. While we are on the topic of enterprise features, here are some more: better data encryption, mobile device management, wireless app distribution, support for Exchange Server 2010, along with new VPN options. We won't go into greater detail here, as there isn't much information about them yet.
But you didn't think that's all, did you? You know what, even though there seem to be less people nowadays who read books, iPhone OS 4 will actually let you do just that. Correct, through
iBooks
, which made its first appearance on the
iPad
.
Gamers will be glad to know that Apple announced a brand new
Game Center
- kind of like Xbox Live, it will let you get achievements, see leaderboards, make matches, etc. We know how great this will be for the numerous iPhone gamers out there.
And finally, prepare to meet...
iAds
. Now don't look away with disagreement here just yet, because this isn't what you'd expect. First, iAds presents a new way of mobile advertising. Utilizing HTML5 code, developers will be able to create interactive ads, which will appear inside 3rd party apps. What we saw demoed at the event was an ad about the Toy Story movie, which even had a built-in mini game inside of it! Once you click on a certain ad, it won't take you out of the app, and open the browser, for an instance, but instead, you'll remain in the app, the ad will just enlarge and will present you with different types of content. For example, it might have an embeded video, or some music playing to it... With this new advertising ways, we believe we can expect to see more free apps, as developers will still get revenues from them. For the record, devs will get 60% of the revenues, generated by iAds.
So, which devices will be blessed with this iPhone OS 4 goodness? Of course, the Apple iPhone 3GS (and the iPod touch - 3rd gen) will get it. The iPhone 3G (and iPod touch - 2nd gen) will also get it, but without some key features... like multitasking. In the end, there was no mention of the iPhone 2G, so at least for now, it seems it will be left out of the business. It is sad, but as you think of it, this is a 3 year old device now, so we guess there was no other way... (Oh, screw that! We hope the developers will think of something sooner or later!)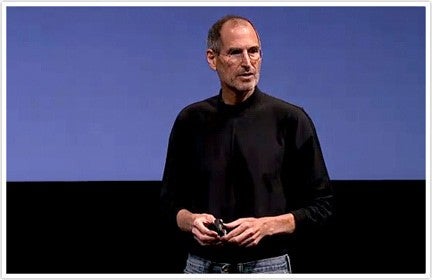 You can now watch the
full keynote video here
!
source: Apple via:
Engadget