New report claims half of Note 7 owners will be moving to the iPhone, but it's mostly a sham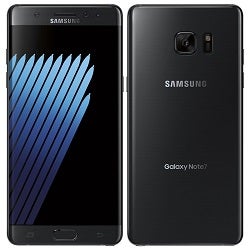 Samsung's Galaxy Note 7 might be dead, but that hasn't stopped for more and more reports about the phone from coming in. The company recently sent out a statement saying that they're going to be
implementing "significant changes" when it comes to their quality assurance program
, and the research firm BayStreet conducted a survey that said
70% of Note 7 owners would be staying with the Samsung brand
. However, another research firm by the name of IDC conducted their own investigation, and the findings were a bit different.
IDC reports that they held their survey between October 17 and 18 - just four days after Samsung officially announced that the Note 7 was dead - and it consisted of three separate groups of smartphone customers. Those groups included people who were past Samsung smartphone owners (347) and folks who have never owned a Samsung product (228). This resulted in a total number of 507 people that were interviewed, but IDC says that just 24 people who participated in the survey were actual owners of the Note 7.
So, of those 24 people, half of them reported that they "have or will choose an Apple iPhone" over another Samsung product. Just 17% of Note 7 owners said that they'd opt for another Samsung-made phone, but with such a small number of people actually being Note 7 owners, this survey is about as deceptive as they come. Saying that half of Note 7 owners will be moving to the iPhone sounds like Samsung is losing a large chunk of their customers, but in this case, half means a grand total of 12 people. That's hardly anything, and is far from indicative of the whole Note 7 user-base.
Anthony Scarsella, a research manager for IDC, did go on to say that if the launch of the upcoming
Galaxy S8
is successful "consumers will quickly forget the Note 7 fiasco..." Although it's been estimated that Samsung's lost billions of dollars because of the failed Note 7, the Galaxy S8 is quickly shaping up to be a pretty exciting phone. Samsung itself has even
started to tease the new device
, but now it's just a matter of waiting to see if the company can pull itself back off the ground after all of this hassle.