Facebook plans on adding larger vertical videos to its mobile news feed
9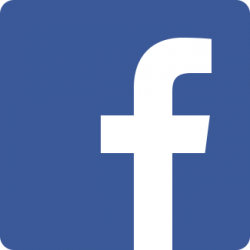 Studies done by Facebook show that people have a tendency to watch videos longer on the site when they are presented in a vertical format. In addition, users are more likely to enable the sound while watching a Facebook video in the vertical orientation. As a result, the social-media app will send out an update that will allow Facebook to display a larger portion of each vertical video shown on a user's mobile news feed.
Before the update, vertical videos were seen in a series of squares which the user would have to click on to see in a vertical format. Videos, ads and live broadcasts that have been made to be viewed in a vertical orientation will now appear this way on iOS and Android devices.
Once iOS and Android devices receive the update, vertical videos will be seen in a 2:3 aspect ratio (as opposed to 1:1) without the user having to expand the size of the video on the screen. But that means that the vertical videos won't take up the entire screen the way they do in Snapchat. There is a way to view a full-screen vertical video in Facebook. Click on the video in your feed, and then click on the expanded video; lastly, click on the arrows on the upper right corner of the screen and you should be viewing a full-screen vertical video.
"We know that people enjoy more immersive experiences on Facebook, so we're starting to display a larger portion of each vertical video in News Feed on mobile."-Facebook spokesman
While Facebook is getting behind vertical videos, it still isn't offering as much support in this area as Snapchat does. It was the latter's use of the format that had other social media apps and video streamers looking at supporting it too. The update is expected to be sent out in a few weeks. Besides Facebook users, advertisers are also looking forward to the change since it might lead consumers to view more ads, and have the sound on.
source:
MarketingLand
via
Mashable