Facebook backlash could tighten regulations on Apple, Google and Amazon
4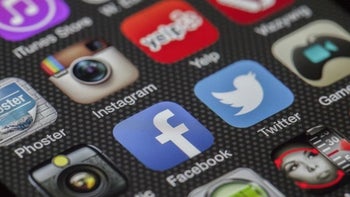 The soap opera that we refer to as the Facebook-Cambridge Analytical scandal could end up affecting more tech companies that didn't do anything close to the things that Facebook is accused of. Tech firms like Apple, Alphabet subsidiary Google, and Amazon (make no mistake about it, Amazon is a tech company) could face stricter regulations globally on how they obtain and use all of the customer data they receive.
Just yesterday, Cambridge Analytica co-founder co-founder Christopher Wylie said that the number of Facebook profiles used by the consulting firm without subscribers' permission could be
higher than the current count of 87 million
.
With
Facebook co-founder and CEO Mark Zuckerberg scheduled to appear in front of the House and Senate
this week, we could see new bills introduced that will tighten regulations on tech companies that collect data from the public. On Friday, Facebook said it endorsed legislation that takes existing laws covering election ads on television and radio, and expands those regulations to paid internet and digital advertisements. The legislation is called "The Honest Ads Act."
GDPR places a rather steep financial penalty on companies that don't protect personal data, or don't block children from viewing content that is inappropriate for their ages. Fines can be as high as 4% of a company's global revenue. That percentage of Facebook's 2017 revenue would amount to $1.6 billion. The GDPR protections could cover all EU citizens regardless of where they live or travel. This forces global firms like Apple, Google and Amazon to be extremely cautious about how they handle consumer data. It also might lead these firms to follow GDPR worldwide instead of just in the EU. Facebook's Zuckerberg said that the company is working to cover all of its users with the protection afforded them under the new regulations. We would expect other companies that collect personal data to follow suit.
source:
WSJ