FTC has trouble reaching a consensus over how much to fine Facebook
1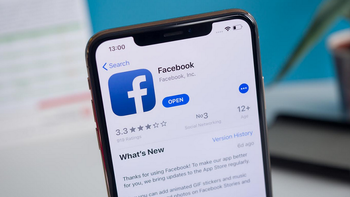 Last month, we told you that
Facebook had taken a charge of $3 billion against its first-quarter income
. The company made this bookkeeping entry in anticipation of receiving a $3 billion to $5 billion fine by the FTC related to the Cambridge Analytica scandal. 87 million Facebook users reportedly had their personal profiles sold to the now-defunct consulting firm by a third party without their consent. That happened to violate an FTC consent decree that Facebook signed back in 2011. The decree ordered Facebook not to share its subscribers' profiles without permission.
Meanwhile, the FTC is having trouble deciding just how hard to spank Facebook,
the New York Times reports
. The newspaper cites a trio of anonymous sources familiar with the commissioners' discussions. They say that a few months ago, the five FTC commissioners agreed to hit Facebook with a "historic penalty" designed to match the seriousness of Facebook's offense. But now, it appears that the commissioners are fighting amongst themselves, unable to reach a consensus on how large a fine to extract from the company.
Besides arguing about Facebook's punishment, two of the anonymous sources say that commissioners are split about what to do with Facebook co-founder and CEO Mark Zuckerberg. The question is how much he should be punished and held personally responsible for the use of these user profiles. The company says that Zuckerberg should not be held responsible for the actions of his 35,000 employees.
"This is a hugely important decision because it will be watched by all these big companies to see if there is actually going to be a new day on the enforcement front."-Senator Ron Wyden (D-OR)
The FTC is said to be close to making a decision, and an announcement could be days away. The fine will easily be the largest ever demanded from a tech firm by the FTC. Back in 2012,
the agency fined Google $22.5 million
. In that case, the FTC found that Google had managed to override privacy settings on Apple's Safari browser. This allowed the search giant to track users as they navigated their way around the internet.
Some expect Facebook's ultimate penalty to be a mere slap on the wrist. Still, a $5 billion fine would represent just over one-third of the company's first-quarter revenue. It also would be approximately 9% of Facebook's 2018 revenue of $55.8 billion. That would be even higher than the 4% of revenue that companies can get fined for violating the EU's General Data Protection Regulation (GDPR). The regulation went into effect last year and requires that a company get consent from a consumer living in the EU before using his or her personal data.