Google to pay $22.5 million due to Safari privacy breach
16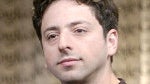 Earlier this year, it was found out that Google search has been flirting a bit with mobile Safari's privacy settings, and while this might seem as an innocent love affair to you, the Federal Trade Commission sees this as a kind of security breach that has to be punished! Earlier rumors indicated that the fine Google will probably have to pay may exceed $10 million, but now, thanks to CNN sources that are said to be familiar with the matter, we know that the fine will actually be "a bit" heftier:
$22,5 million
.
Apparently, Google has also sent a "statement" to CNN, revealing their position regarding the case:
We cannot comment on any specifics. However we do set the highest standards of privacy and security for our users.
Well, highest standards or not, it looks like someone's going to hand over the cash. The fact that Google was recently accused of storing private data broadcast by unsecured Wi-Fi with its street-view cars probably hasn't helped either. Truth be told, there still isn't any specific evidence that this is all Google's fault, but nonetheless, it's the FTC's job to make sure that it never is.
source:
CNN
via
SlashGear