End of Daylight Savings Time messes with Microsoft Band; automatic fix coming Monday
12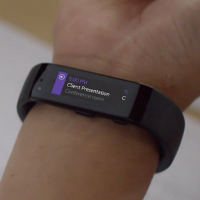 With all the amazing things that our devices do these days, you would think that handling the change from Daylight Savings Time to Standard Time (and vice versa) would be child's play for the Microsoft Band.
Redmond's latest hit has been so hard to find
, even at brick and mortar Microsoft Stores, that the wearable is going for more than twice the retail price on eBay.
By not properly accounting for the extra hour of sleep that most Americans had Saturday night when Daylight Savings Time ended, the Microsoft Band has been unable to sync with the Microsoft Health app. Microsoft plans on automatically correcting the discrepancies on Monday.
"Following the Daylight Savings Time change, some customers may find that data displayed on their Microsoft Band is correct, but is out of sync with the Microsoft Health app. Customers do not need to take any action. All data is intact and discrepancies between Microsoft Band and Microsoft Health will be corrected automatically on 11/3/14"-Microsoft
Those sporting an iOS powered device might understand what Microsoft Band users are going through. For some reason, iOS has had a number of problems adjusting to time changes. For example, in 2012, instead of moving the time ahead one hour for the first day of Daylight Savings Time,
some iOS users had the clock on their device fall back one hour instead
. That made some iPhone and iPad owners two hours late for appointments that day.
Various problems had hit iOS users the year before
when the clock moved ahead for Daylight Savings Time.
source:
Microsoft
via
WPCentral