Scientists sign petition saying that AirPods can cause cancer
32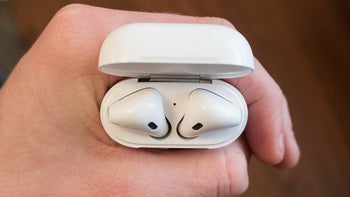 There is no question that Apple's wireless Bluetooth AirPods have been a big hit. Over the course of a day, you will often run into several people wearing the accessory. And this success has led other companies to release their own wireless ear buds. In fact, back in November research firm Gartner forecast that
ear worn devices will be the top wearable product by 2022
with 158.43 million units shipped. Smartwatches currently lead the wearables category.
However, some news
released today by The Atlanta Journal-Constitution
says that a number of scientists agree that AirPods and other ear worn devices are a cancer risk. 250 scientists have signed a United Nations (UN) and World Health Organization (WHO) petition making that claim. The Bluetooth technology used to provide connectivity between a handset and ear worn devices like the AirPods are being blamed for the cancer risk. The technology uses electromagnetic frequency (EMF) radio waves to transmit data, and its use so close to a user's inner skull is considered dangerous. The International Agency for Research on Cancer recently said that EMF waves could be carcinogenic to humans. High levels of exposure to EMF waves can also cause neurological issues and DNA damage.
While high levels of EMF waves can cause burns and impact cell-growth in humans, it isn't clear what can result with prolonged exposure to the low amount of EMF waves produced by devices like the AirPods. And while the WHO has guidelines on the amount of EMF that devices can safely expose a user to, the scientists who signed the petition say that these guidelines are not tough enough to prevent the radio waves from causing illnesses in humans. The petition signed by the scientists notes that children are more vulnerable to the effects of EMF.
"Based upon peer-reviewed, published research, we have serious concerns regarding the ubiquitous and increasing exposure to EMF generated by electric and wireless devices. Numerous recent scientific publications have shown that EMF affects living organisms at levels well below most international and national guidelines."-Scientists' petition to the UN and WHO"