Don't wait for Microsoft's Surface Phone until fall 2017, or better not wait at all
64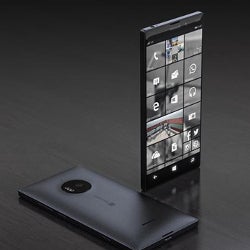 We're pretty sure that many of you are willing to give Microsoft and Windows Phone one more chance if the Redmond-based company keeps its promise and finally releases that too long-awaited Surface Phone.
But that doesn't seem to happen to soon, according to the latest reports. ZDnet's Mary Jo Foley claims that the Surface Phone, if Microsoft is indeed going to launch it, won't be unveiled until later next year.
Another report confirms Mary Jo Foley's claim and adds that the Surface Phone could be announced as early as fall 2017 or, in the worst case scenario, sometime in 2018.
If you're wondering whether or not Microsoft will ever launch another smartphone powered by Windows Phone, you need a short history that explains why the company hasn't been capable to launch the highly-anticipated Surface Phone, even though the device is rumored for around 4 years.
We'll need to start with the McLaren project, a flagship Windows Phone canceled by Microsoft because of some issues with the phone's components. Instead of its own flagship smartphone, the Redmond-based company had to team up with HTC to come up with a high-end device powered by Windows Phone
8.1
.
Believe it or not, the same thing happened this year, as Microsoft was supposed to launch the Surface Phone in fall 2016. However, since Intel decided to pull out from the mobile market, Microsoft was left without the heart and soul of the Surface Phone, which should have included an Intel x86 CPU inside.
Microsoft dropped the Surface Phone project once again and teamed up with HP for the launch of
Elite x3
, the most powerful Windows Phone now available on the market.
The next deadline for Microsoft's Surface Phone is fall 2017, but considering the previous experiences, we would recommend Windows Phone fans to treat that timeframe with caution. The Surface Phone might actually never happen if Microsoft continues to take bad decisions.
Surface Phone concept renders by Behance