Dong Nguyen, the creator of Flappy Bird, admits the game is down as "it was just too addictive"
28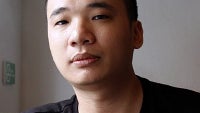 Dong Nguyen, the independent developer behind Flappy Bird, gave his first public interview after his creation became a viral hit. He disclosed the reasons why Flappy Bird is no more and
denied the existence of any legal issues with Nintendo
. The 29-year-old Vietnamese said that the real reason for the removal of his notoriously-irritating game was its addictiveness. Flappy Bird "was designed to play in a few minutes when you are relaxed" and not "an addictive product", which turned out to be a real problem. Nguyen admits that in order to cope with the issue, he decided to take the game down. "It's gone forever," he states.
Despite making almost $50,000 a day from the in-game ads
, Nguyen claimed he did not feel comfortable and just couldn't cope with the popularity he has gained thanks to his Frankenstein's monster. Nguyen admits that he couldn't sleep well until he took Flappy Bird down. In order to regain his comfort, Mr. Nguyen revealed that he had also stayed off the internet for the last few days.
"I don't think it's a mistake. I have thought it through." - Dong Nguyen said. "After the success of Flappy Bird, I feel more confident, and I have freedom to do what I want to do."
Dong Nguyen has several other titles, available on the major mobile platforms, and claimed that he won't stop making games. However, if they become as addictive as Flappy Bird , the indie Vietnamese developer stated that he won't "hesitate to also take them down".
Meanwhile, some iOS devices with Flappy Bird installed on them
sell for ludicrously large amounts of money on eBay
. In addition, numerous clones of the annoying, yet addictive game
continue to swarm the app stores
and try to replicate the succes of the Flappy Bird phenomenon.
So, what would you do if you were in Dong Nguyen's shoes? Let us know!
source:
Forbes
via
The Wall Street Journal