Dolphin Browser now available in tablet size
1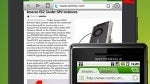 Many Android users swear by the Dolphin Browser. The third party browser is available from the Android Market for free. The original Dolphin Browser was developed for Android 1.6 devices and soon was expanded for use in phones running Android 2.x with the release of Dolphin Browser HD. Recently, the "Mini" version of the software came out of beta and now, those enjoying Android flavored tablets can also download the browser with the just announced Tablet edition of Dolphin Browser.
The browser is popular among Android users because it accepts plug-ins and is constantly updated by the developer. Earlier this year, when the Dolphin Browser Mini was launched, it included a plug-in for Adobe Flash. Since the first browser was introduced, there have been over 1 million downloads of the software.
Now with the Tablet edition announced, every user of an Android device will have the opportunity to use the Dolphin Browser.
source:
PPCGEEKS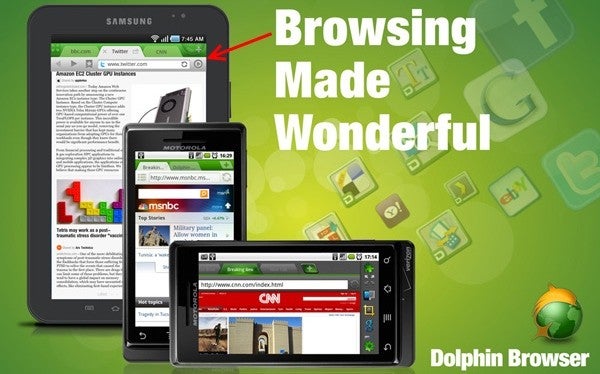 All Android users can now have the Dolphin Browser downloaded on their device with the new Tablet edition of the software