Document says that Samsung is looking to buy BlackBerry despite denial
37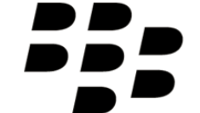 Last week, a rumor that
Samsung was going to pay $7.5 billion for BlackBerry
staring making the rounds. Quickly, both sides denied that a deal was being worked on. Despite these denials, Canada's
Financial Post
is reporting that Samsung is still looking to buy the entire company, or a substantial stake in it.
A document obtained by the Financial Post, and written in Q4 2014 by investment bank Evercore Partners for Samsung, laid out the reasons for an acquisition of BlackBerry. The document also reveals the potential terms of such a deal. A source close to Samsung says that the manufacturer is still evaluating its options. This insider says that "
It's still being pursued right now...it's still very much an open deal
."
Samsung has been struggling recently and BlackBerry has been trying to turn itself around and make itself relevant again. To that end, it has released the business-centric
BlackBerry Passport
and the old school
BlackBerry Classic
. Security is an issue with both firms as Samsung has its secure container app KNOX and BlackBerry's network is considered one of the most secure available.
According to the document written by Evercore, Samsung would consider trying to involve BlackBerry's largest shareholder, Prem Watsa, in the acquisition. Watsa, CEO of Fairfax Financial, had previously been involved in a $4.7 billion deal to buy BlackBerry in 2013. Under the terms of that transaction,
Fairfax would have paid $9 a share for the company
. But
the deal feel through, resulting in the firing of CEO Thorsten Heins
, who was later replaced by John Chen.
Samsung, which was momentarily stunned by the leak that it was working on a deal, is said to be planning on offering a price between $13.35 and $15.49 for BlackBerry, according to the document. The latter's shares closed on Wednesday at $9.93. The document also employs graphs to show that Samsung sees BlackBerry's hardware sales stabilizing. The charts show software revenue nearly tripling from $235 million last year, to $636 million in 2017.
source:
FinancialPost
via
Crackberry