LightSquared taking the trip toward bankruptcy
9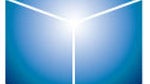 According to a report early Monday in the
Wall Street Journal
,
potential
third party carrier LightSquared is preparing bankruptcy papers
. The company,
which lost a major contract with Sprint
, was unable to secure government approval to operate its LTE network as testing showed that its technology would interfere with nearby GPS systems including those belonging to the military. The company, run by hedge-fund manager Philip Falcone, met with creditors late last week, but they could not come to an agreement to prevent LightSquared from defaulting on its debt. While LightSquared and its lenders have until 5pm Monday to reach an agreement, both sides are said to be so far apart that it makes sense for the company to get bankruptcy papers ready. A filing could take place later Monday.
LightSquared had previously violated the terms of its debt and received two waivers in an attempt to work things out. A third waiver is not expected to be offered. This is actually
good news for vulture investors like Carl Icahn who purchased LightSquared debt for pennies on the dollar
. Back in January, LightSquared debt was trading at 40 cents on the dollar and is significantly lower now. Speculation is that Icahn has added to his holdings by buying the LightSquared position belonging to Dish Network's Charlie Ergen. But investors like Icahn aren't looking for the quick buck. A bankruptcy filing would give current LightSquared management
several months of exclusivity to come up with a solution to exit bankruptcy
. The protection could be extended by a bankruptcy judge to 18 months. Once the company loses its exclusivity to file a plan, the vulture investors can then come up with their own plan for the company to exit bankruptcy. The court would make the ultimate decision of which plan to follow.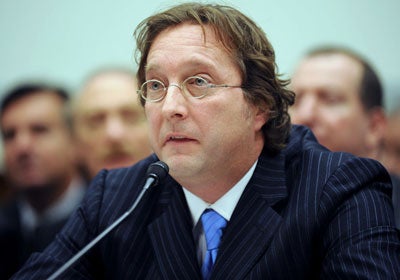 LightSquared's Philip Falcone
Falcone says LightSquared's lenders are asking for too much and are trying to get the company to agree to conditions they know the company can't meet. He claims to be looking for a middle ground. The lenders want an independent board that doesn't include Mr. Falcone to run LightSquared and while the investor agreed to that, he refuses to sign off on the lender's request to personally hold Falcone responsible for a bankruptcy filing under certain conditions. The
hedge-fund manager has billions of his and his firm's money invested in LightSquared
. The lenders currently hold $800 million in senior debt, about half of the company's total of such debt. That gives the lenders the ability to block any restructuring.
source:
WSJ