Developer pages within Android Play Store will soon be getting way better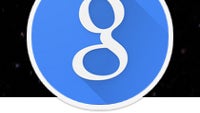 Application developers have never really had their very own places to call home on any of the major mobile platforms, including Android and iOS. Currently on iOS, developers do have the option to at least put up a nice header image (not that many of them take advantage of it), which, however, is simply followed by a list of all the apps they currently have on offer. Sadly, the situation over on Android is even worse, but that is promised to change soon.
You see, on Android, developers' names aren't even clickable. The only way for users to explore a company's full portfolio of apps is to open the app page of a title by the dev of interest, scroll down to "More by [this is where the dev's name goes]", and hit "See more". Until now, this has led to an overly generic page containing all of the dev's titles.
That's also how it's going to stay for the time being, but at
Google I/O 2015, which is happening as we speak
, Google announced that developers will soon be able personalize their home pages, in order to make them much more... well, custom. And good-looking. As you can see from the rather limited glance offered by Google in the first image below, the new developer pages will feature a big header image, along with a characteristic icon, and a short description of the fine establishment. Taking things even further, devs will also be able to feature one of their applications. Finally, there's going to be the full list of apps by the dev.
This upcoming opportunity for developers sounds pretty sweet, right? We all know that life as a software developer is tough, so hopefully this new effort by Google will allow the more enterprising ones out there to stand out with their well-designed personal store pages. When will we start seeing these new enhancements? We have no idea, but we guess the new design is going to be gradually adopted by developers over the course of the following months.