Developer of Gravity for Symbian kicked out of Nokia Dev program, won't write for Windows Phone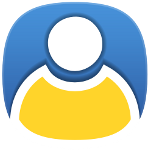 Nokia seems to be adopting some Defense Department tactics when dealing with some of its app developers. Take
Jan Ole Suhr,
developer of the popular Symbian Twitter client Gravity. When asked on Twitter if he was planning on developing a version of Gravity for Windows Phone, Suhr responded that he had been kicked out of Nokia's Developer Program
because he refused to write for Windows Phone
. At least he wasn't subject to waterboarding.
was strictly a financial one
as Suhr stated that he had made all of his money from Symbian and did not expect to get a return on his investment yet from the Windows Phone Marketplace. While taking care of numero uno (and there is certainly nothing wrong with that in this cutthroat business), Nokia had hoped that the developer would align himself with its wishes. Nokia would like to see Symbian users switch to Windows Phone models and felt that it would be an easier decision if certain apps that Symbian users were used to were also found in the Windows Phone Marketplace.
Based on the conversation, it appears that somewhere along the line, possibly after kicking Suhr out of the Developer Program, Nokia tried to entice his return with a free Nokia Lumia phone. He also said that Nokia told him to return when he learns Windows Phone 7. Considering that many call Gravity the best Twitter client ever on any platform, some will see Suhr refusing the goose that lays the golden eggs. But he presumably has done the math in his head and
doesn't see the same cash flow from Windows Phone
that he had with Symbian. He also has his developer business entirely aligned with Nokia at this point, and in the conversation on Twitter below, he discusses wanting to broaden out to iOS and Android.
source:
MyNokiaBlog
via
WMPoweruser