Delta Airlines' app now allows you to track your baggage in real time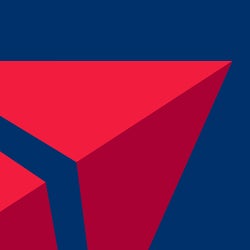 Delta Airlines has reportedly spent $49 million to add a new feature to its app that allows passengers to track their baggage in real time. Delta says that it is the first airline to present a luggage tracker combined with a map. A surprisingly pessimistic comment from Delta spokesman Ashton Morrow says, "If a bag isn't on the right plane for some unfortunate reason, we can start the relocation process quicker."
Currently, 84 airports in the U.S. are offering this baggage tracking system. Here is how it works. A RFID tag is added to each suitcase as it is checked. Sensors placed strategically along the way report the location of the luggage, and send the report to the Delta app. The airline carries 120 million bags a year, and in addition to allowing passengers to follow the route of their luggage, the RFID tags help Delta move bags around with more accuracy.
"From the moment our customers drop off their bag, we want them to know we're looking out for it every step of the way and working to take the stress out of flying, one innovation at a time."-Bill Lentsch, senior vice president airline operations and airport customer service, Delta Airlines
Tracking their suitcases can give travelers a sense of relief when they find that their bags landed in the same location that they just traveled to. However, it wouldn't be such a great feeling for a traveler to discover that his suitcase is in Saudi Arabia after stepping off a plane in Cleveland.
Download the Fly Delta app (
iOS
|
Android
)
source:
CNN
via
Gizmodo